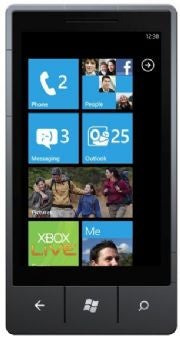 The handpicked set of apps range from personal finance to fitness and, Microsoft says, fully utilize the design innovations of the Windows Phone 7 OS.
For example, the best WP7 apps are built on pages (or "panes") that can be backwards and forwards from the side to side, as well as scrolled up or down to get to all the content on one "pane." The best apps have a "hub" on the WP7 home screen that displays information from the app that changes or moves. See "The Weather Channel" below.
Microsoft has a booth set up on the fourth floor of the conference center here in Austin, near the press room, as it happens, where it is showing off its best Windows Phone 7 apps.
The company has been working hard since last November's WP7 launch to get developers to write apps for the platform. Microsoft has taken special pains to make sure that the most popular apps on the Android and iPhone platforms are available on WP7; that, of course, is crucial to consumers considering the leap of faith to WP7.
The gaming line up on WP7 is shaping up nicely, possibly because of the platform's close tie with Xbox Live. Angry Birds, I'm told, is coming to WP7 in April.
Microsoft says its WP7 app store now contains nearly 10,000 apps. A spokesman told me that Microsoft's app approval requirements are somewhere between Google's "pretty much anything goes" policy and Apple's fussy "no riff raff" approach.
Anyway, the apps Microsoft is showcasing here include:
SXSW Go, a social mapping and information site to help SXSW attendees find where they're going.
Zagat, the popular restaurant info and reservation app-now on WP7!
The Revenants, an action game
The Weather Channel, which has a cool dynamic hub button on the WP7 home screen that displays the current temperature, etc.
eBay
Live Share, a cloud-based content sharing app
Enigmo, the 3D puzzle game
USAA Mobile, an all-purpose app that helps USAA members manage finances, find a rental car, get roadside assistance, buy insurance and a bunch of other things.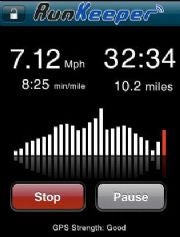 Runkeeper, an app that follows your progress on your exercise route, gives you calories burned information, then creates a map of where you walked or ran or biked.