The head of Gowalla, one of the pioneers of location-based apps, believes the future of such services will not be about badges or games, but rather about real tools to tie personal content to places.

Gowalla lets you "check in" using your mobile phone. Your Gowalla passport is stamped at each place and you pick up place-based trinkets (i.e. a margarita at a Mexican restaurant, a tour bus at a concert venue, etc.) as you check in to more places. Foursquare is similar, but instead of prizes, you win place badges, and can become the Mayor of a place where you have checked in more than anyone else.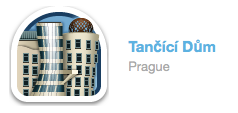 But Gowalla CEO Josh Williams said at a SXSW panel here in Austin that the gaming and badge-winning aspects of location-based services can only work if the core service underneath is useful. "In a lot of ways, badges are bulls**t, let's be honest," Williams said.
Williams says he wants people to think of Gowalla as a storytelling platform where people can document their memories by associating them with the places where they happened. To that end, last year at SXSW Gowalla added the ability to associate photos and comments with places.
Fine, but what's next? What will take location-based services into the next chapter of their development?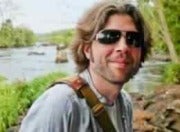 Williams didn't reveal Gowalla's plans, but it's likely that these sites will continue adding tools that help people group more content (video perhaps or music) around specific places in their lives. The gaming aspect of location-based services might fade into the background.
And technology developments in the mobile devices that run location-based apps may have an even bigger impact than development of the apps themselves. The presence of near-field communication (NFC) chips in new smartphones, Williams says, will allow people to check in with just a wave of their smartphone; no more futzing around opening the app and searching for the check-in button.
Also, location-based apps will become less passive. For example, when a user is near a location where he has checked in before, the app might ask if the user wants to check in there again. The app might even base this on time of day, and suggest check-ins to nearby lunch places only around noon.
Gowalla, Foursquare and other location-based startups have been through a lot since last year's SXSW Conference, when such sites were all the rage. Some were blowing the horns of doom for location-based services later in 2010 when Facebook announced its version, Facebook Places, but Gowalla and Foursquare are still around and doing fine.
"In a way, it was great that Facebook entered the location-based space because it took the air out of the space and it proved that you have to do something useful and creative with location," Williams said during a panel here today. "It's got to be more than just 'where are my friends at?' The location-based space is much bigger than just check-ins."