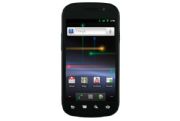 Google may be a readying a near-field communications payment system for Android phones, at least in New York and San Francisco.
Bloomberg cites two anonymous sources who say the NFC payment system will be ready in four months. It'll reportedly use special cash registers from Verifone, allowing users to pay by waving a phone instead of swiping a credit card. Google's Nexus S phone, which launched in December, is the first–and so far only–Android handset in the United States to include NFC capabilities. The company has been experimenting with NFC in Portland, Ore., but only for finding information on local businesses, not for making payments.
Earlier this week, another rumor suggested that Apple is no longer planning near-field communications for its next iPhone, as originally rumored. Reportedly, Apple isn't satisfied with existing NFC standards, and needs time to develop its own system.
Meanwhile, AT&T and Verizon are backing a separate system called ISIS, which would rely on Discover Financial Systems to handle payments and will start testing later this year.
All these murmurs point to a big NFC clash later this year or in 2012. There are going to be a lot of competing systems, possibly requiring their own payment terminals. As I've said before, credit cards have the benefit of using a single card reader at retail no matter who's providing the credit. NFC is going to be fringe technology unless all competing systems can work on a single payment kiosk.
In other words, don't expect 2011 to be the year of near-field communications. Even 2012 might be a stretch. But if Google really is laying the NFC groundwork for its blooming smartphone platform, the digital wallet is starting to look a little more realistic.
Follow Jared on Facebook and Twitter for even more tech news and commentary.