Facebook is bucking the trend toward server virtualization and is interested in microservers for inexpensive growth and quick failover, the company's lab director said Tuesday.
The social networking giant came out in support of Intel's plans for an expanded lineup of processors for microservers, as Gio Coglitore, director of Facebook labs, spoke at an Intel press briefing in San Francisco. At the event, Intel said it would introduce four new chips for microservers this year and in 2012, ranging from a 45-watt Xeon to an Atom-based processor with less than 10 watts of power consumption. All will have server-class features, such as 64-bit compatibility and ECC (Error-Correcting Code) memory.
Facebook has tested microservers in production and is interested in the architecture for its massive data centers, Coglitore said. The inclusion of those server features is key for the company to be able to use microservers, he said.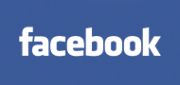 Microservers, a concept that Intel introduced in 2009, are small, low-power, one-processor servers that can be packed into a data center more densely than rack or blade servers. The microservers in a rack typically share power and cooling and may also share storage and network connections, said Boyd Davis, vice president of the Intel Architecture Group and general manager of data center group marketing.
Manufacturers including Dell, Seamicro and Tyan have adopted the architecture, which has been most popular among large cloud service providers for large-scale, low-end hosting and Web serving, according to Intel. The company expects microservers to remain about 10 percent of its server processor market.
Front-end Web servers are where Facebook is nearly ready to start using microservers, according to Coglitore. "With Intel's announcement, it's just about to happen," he said. Facebook will probably start implementing microservers on a large scale beginning late this year or early next year.
Facebook uses a variety of server types across different parts of its data centers, but the company's aversion to virtualization extends throughout its infrastructure, Coglitore said.
"We find in our testing that a realized environment brings efficiencies and brings the ability to scale more effectively," Coglitore said. "If virtualization was the right approach, we would be a virtualized environment."
Facebook wants to be able to balance its computing load across many systems and potentially lose a server without degrading the user experience. "As you start to virtualize, the importance of that individual server is greatly enhanced, and when you have that at scale, it becomes very difficult," Coglitore said. He prefers to think of computing units as faceless, interchangeable "foot soldiers." Virtualization makes it harder to treat hardware resources that way, Coglitore said. Using a virtualization software layer also tends to create lock-in, he said.
In addition, though Facebook could take advantage of more powerful server platforms for some functions, it sometimes turns to lower end systems for budgetary reasons. Facebook prefers to change servers every two to three years, following the chip refresh cycles of Intel and other processor makers, Coglitore said.
Intel currently ships a 45-watt Xeon and a 30-watt Xeon processor for microservers. Upcoming microserver chips include the 45-watt E3-1260L and 20-watt E3-1220L, which are already shipping to server makers, and a unnamed 15-watt part based on the new Sandy Bridge architecture. The Atom-based, sub-10-watt microserver processor coming next year also does not yet have a name, Intel's Davis said.
Stephen Lawson covers mobile, storage and networking technologies for The IDG News Service. Follow Stephen on Twitter at @sdlawsonmedia. Stephen's e-mail address is stephen_lawson@idg.com