So long, Google Gears. It's a shame you weren't around long enough for us to know you better.
In a posting on the Google Gears API Blog, Aaron Boodman has officially announced the death of the Firefox and Internet Explorer plug-in that allowed users of compatible cloud apps to seamlessly store offline their cloud data (such as Gmail messages and Google Docs).
Gears has been in its death throes for some time–since 2009, in fact–even though, back in 2007, PCWorld called it our number one innovation of the year. And what about the software developers that flocked to it?
The hand of the Gears team has been pretty much forced because of the release of Firefox 4 and Internet Explorer 9, both of which will not be supported by the plug-in.
The good news is that the Gears code is integrated into Google Chrome and will stay there until version 12. (To utilize it for Gmail, click the Offline link within Gmail settings) The bad news is that, at the rate at which the Chrome team make new releases, it won't be very long until we reach Chrome 12. We came into 2011 using version 8, and versions 9 and 10 were released almost within a month of each other.
Pity poor Mac and Linux Chrome users, by the way. For various reasons, Gears never made it into their versions of Chrome, so they've been unable to automatically backup offline for some time.
Admittedly, Gears never worked very well–at least when it came to Gmail. The biggest problem I had over and over again was that Gears would be too eager, and would switch me to offline working when the connection wasn't too good. Sometimes I briefly checked Gmail to see if I had any new messages, and quit thinking I didn't, but later found-out I'd never actually gone online. However, these were teething troubles that could have been worked out.
According to Google, the solution is HTML5, which is starting to sound like the world's greatest panacea. Everything will be better when HTML5 arrives! Offline cloud storage! Web apps galore! Online video! No more Flash plug-in!
Except precious little of it is here right now.
According to Boodman, Google's been working "with our friends at Mozilla and Microsoft" to implement a couple of application programmer interfaces (APIs) that should allow the same functionality as Gears within HTML5.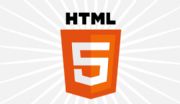 Gears was only ever a temporary measure but its death feels just a little bit premature. Shouldn't the bullet have been put in the gun when Mozilla, Microsoft and others already had well-established offline systems in place?
In short, shouldn't the requirements of the end user have been put before the dreams of software developers?
Ultimately, we're drawn back to the issue of trust, which plagues cloud computing even though most vendors choose to ignore it.
The world has been turned on its head. While once it was a great idea to store local files offsite, nowadays we're expected to work 'offsite'–that is, online–but we demand local backups. We might never access the local backup but that's not the point. We want the peace of mind knowing it's there.
Cloud advocates point out that we live in an always-connected world, so offline backup just isn't needed, but that's simply not true. I can't see it ever being true. For example, I work in cafes from time to time, and roughly 50 percent have a Wi-Fi service. Otherwise I'm offline. Sometimes I can get a connection but it's flaky and prone to timing out, so working offline would simply make more sense.
Cloud providers are simply naïve if they believe anybody will have 100 percent faith in their services, at least at this stage of the cloud revolution, and killing off Google Gears is a genuine blow to cloud take-up. It's pretty clear that Google is oblivious to this.
So what's the interim solution for those who want to back up data in their cloud services? For Gmail, the best bet is to install an e-mail client and setup IMAP or POP3 access. Just make sure you run the program every week or so and have it grab all your e-mail.
For Google Docs, you can download all your documents in one fell swoop. I described how this can be done in my Google Docs Secrets feature. Alternatively, you can use an application like CyberDuck to connect to your Docs cloud space and manually download files.
Many cloud apps have some kind of backup feature if you look deep enough. The problem is they usually aren't automated, and therefore make it difficult to back up on a regular schedule.
Keir Thomas has been making known his opinion about computing since the last century. His latest Kindle ebook has just gone on sale. You can learn more about him at http://keirthomas.com. His Twitter feed is @keirthomas.