Netflix reportedly outbid cable networks such as HBO and AMC to obtain rights to distribute through its online streaming service a 26-episode original series starring Kevin Spacey and directed by David Fincher.
The series is a U.S. adaptation of a 1990 BBC mini-series, "House of Cards," a political thriller adapted from a Michael Dobbs novel of the same name. Netflix's venture could cost the DVD rental and video streaming service as much as $100 million, according to Deadline.com.
Netflix Studios
The House of Cards deal is also part of a larger strategy for Netflix to debut and distribute original programming online, according to The Wall Street Journal.
Netflix is currently the largest premium video streaming business in the U.S., and moving aggressively into content production is likely to irk Hollywood. Film and television execs were already leery of the company and some were looking to contain the company's popularity, Reuters reported in December. A Netflix that streams original content as well as providing other film and television content would put it in direct competition with cable networks such as HBO, AMC, and Showtime.
Media Rights Capital is producing House of Cards and the production company will reportedly be able to distribute the series on DVD or broadcast television after its debut on Netflix.
House of Cards or Strong Foundation?
Netflix's strategy, while interesting, may not pay off in the long run. The company could run up against resistance from its new competitors who may be unwilling to distribute their own popular television programming as stream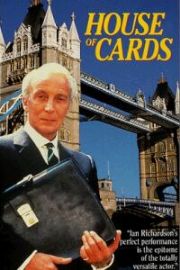 ing and DVD rentals through a competitor.
A similar problem prompted Netflix to shutter Red Envelope Entertainment — Netflix's division that distributed low-budget films and documentaries — in 2008. The company found it difficult to compete with Hollywood studios at the same time it was negotiating rights to obtain DVD rental and online streaming rights, according to Variety.
But that was 2008. In 2011, Netflix is in a vastly different position, strengthened with some long-term deals and handicapped by others. The company has been somewhat hobbled by deals with Universal Studios, Warner Bros., and 20th Century Fox that delay new DVD releases coming to Netflix by 28 days. But in August, the company secured a five-year deal reportedly worth $1 billion to become the exclusive Web-based distributor for content from Paramount, Metro-Goldwyn-Mayer Studios and Lions Gate Entertainment Corp.
So perhaps Netflix feels emboldened, or even compelled, to distribute original content instead of relying on studios and networks for popular programming. It will be interesting if the company's venture into original programming leads to Netflix turning itself into the first online (and on demand) cable network.
Connect with Ian Paul (@ianpaul) and Today@PCWorld on Twitter for the latest tech news and analysis.