Yahoo is about to sell off the social bookmarking site Delicious for as much as $2 million, according to several sources. If true, the move comes three months after Yahoo said Delicious was "not a strategic fit" for the Web portal.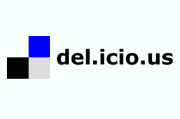 "We believe there is a home [for Delicious] outside the company that would make more sense for the service and our users," Yahoo said in December. Delicious' prospective buyer is reportedly a StumbleUpon-like service but not necessarily StumbleUpon itself, Business Insider reports.
When Yahoo acquired Delicious in late 2005, terms of the deal were not disclosed.
Bitter Woes for Delicious
In December, a leaked screenshot from an internal Yahoo Webcast suggested the company was about to kill Delicious along with six other services including AltaVista, MyBlogLog, Yahoo Picks, Yahoo Buzz, and Yahoo Bookmarks. Yahoo denied a day later that it is axing Delicious, saying it intends to sell the property instead. However, Yahoo did confirm to IDG News Service that it will shut down social news site Yahoo Buzz and Yahoo Traffic APIs, but didn't comment on the other services reportedly scheduled for closure.
Since December, little was said about Yahoo's intention to unload Delicious until recently. Earlier this month, The Next Web reported Yahoo was about to sell Delicious for as much as $5 million to a "rival social bookmarking service" with a "strong user base."
StumbleUpon could fit the Next Web's description (backing up Business Insider's Report), but so could other services such as Google Bookmarks, or perhaps even Digg or Evernote.
Yahoo's decision to unload some of its Web properties is part of a larger transition the company is undergoing to stay relevant and competitive in a Google and Facebook-dominated Web. The company reportedly laid off about four percent of its workforce in December, and in mid-2010 Yahoo began relying on Microsoft's Bing to power Yahoo Web searches.
Yahoo is assuring Delicious users their bookmarks will be maintained during any transition from Yahoo to another company. But if you're concerned about saving your data, you can download your Delicious bookmarks here.
Connect with Ian Paul (@ianpaul) and Today@PCWorld on Twitter for the latest tech news and analysis.