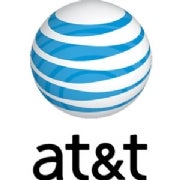 AT&T says its $39 billion deal to acquire T-Mobile USA will improve call quality and broadband availability for its customers, and bring next-generation cellular service to 95 percent of Americans. The deal would make AT&T the largest cellular carrier in the United States with around 130 million customers. It would also give Deutsche Telekom (T-Mobile USA's current owner) about an 8 percent stake in AT&T.
Before any of that can happen, however, AT&T's new plans have to get regulatory approval from the Federal Communications Commission and the Department of Justice.
Critics aren't so sure the deal should pass, since it will result in having one fewer nationwide cellular carrier. "If regulators approve this deal, they will further cement duopoly control over the wireless market by AT&T and Verizon," consumer rights group Free Press says in a statement. "Don't believe the hype: There is nothing about having less competition that will benefit wireless consumers."
Despite the objections, some see a better future for American wireless consumers as a result of the deal. Independent analyst Jeffrey Kagan told Computerworld the deal will not drive up pricing since three major carriers will still compete against each other.
Is Kagan looking at the world through rose-colored glasses or is Free Press far too worried about monopoly control over the U.S. wireless market? Here's a look at five pros and cons for the AT&T and T-Mobile deal.
PRO: More Towers, More Service
Barring any technical problems, AT&T will have more cell towers available for its new and old customers.
AT&T says its acquisition of T-Mobile will give it infrastructure that would have taken the company about five years to build from scratch. AT&T also says this will increase its cell density in many highly populated areas by as much as 30 percent. That means you could see at least some improvem
ent in your call and data service, especially in places such as New York City where millions of devices are trying to connect to a network at any given time.
But it's unlikely the new deal will bring new coverage to already underserved areas. A look at the T-Mobile and AT&T data coverage maps shows that T-Mobile won't add much to AT&T in terms of coverage area.
CON: Less Choice
As much as AT&T and T-Mobile would like to spin this deal as a win for consumers, the fact is it's rarely a good thing when you end up with less choice in the marketplace. Having only three nationwide cell carriers, and only one major GSM carrier (AT&T), means less competition on plan and phone pricing.
And it's not as if competition among the big four — AT&T, Sprint, T-Mobile, and Verizon — was particularly cutthroat before. In 2008, for example, Senator Herb Kohl (D-WI), then chair of the Senate Antitrust Subcommittee, investigated reasons behind the fact that pricing for individual text messages was rising at all four carriers instead of dropping.
Less competition may also result in poorer network quality. The Federal Communications Commission noted in a report last May that the mobile industry has become increasingly concentrated since 2005, but carriers have not maintained or improved their networks to keep pace with their financial gains.
"Competition has been dramatically eroded and is seriously endangered by continuing consolidation and concentration in our wireless markets," FCC Commissioner Michael Copps wrote in the 2010 report.
PRO: You're getting the iPhone . . . eventually
The iPhone will finally arrive for T-Mobile customers in about 12 months, although you'll all be AT&T customers by then. Nevertheless, you have to wonder if AT&T won't use the T-Mobile acquisition as an opportunity to entice outmoded feature phone and smartphone users to upgrade to newer devices.
CON: Phone Dilemma
It's unlikely that AT&T will offer just as many devices as AT&T and T-Mobile would separately. Right now, for example, AT&T offers about eight Android devices while T-Mobile has 13. It's a good guess that AT&T will look to streamline its handset offerings and cut out some, if not all, of T-Mobile's range of devices.
PRO: More 4G
AT&T has promised to expand its Long Term Evolution (4G) network offerings to 95 percent of the U.S. population as part of the T-Mobile acquisition. If AT&T honors that commitment, it will mean faster download speeds for more people on cellular data connections.
It could also result in wider availability of data-heavy services such as wireless video calling, but with only three national carriers and less competition, that increased 4G service will likely come at an increased price.
Connect with Ian Paul (@ianpaul) and Today@PCWorld on Twitter for the latest tech news and analysis.