In yet another of a flurry of Sprint news on the eve of CTIA's week-long event in Orlando, Sprint announced that it will bring its Sprint ID pack to the Samsung Epic 4G and Samsung Galaxy Tab. Sprint showed off its customizable Android software at last fall's CTIA show, but the software was available on only t

he three devices. Also announced: An Android 2.2 update for the Galaxy tab to enable Adobe's Flash Player 10.1; Bluetooth dialing; and app installation to a microSD card.
Sprint will roll out Sprint ID packs to the Epic 4G and Galaxy tab via an over-the-air update this week. The update will add the Sprint ID icon into the Applications menu. Opening Sprint ID will lead to Sprint's custom layer that houses apps, widgets, ringtones, wallpapers, shortcuts, and more under one roof. Sprint's vision is to enable different Sprint ID experiences built around specific interests and business brands; however, now Sprint ID packs will be an optional themed experience you can run on top of Android 2.2.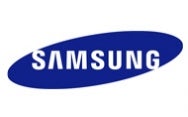 The idea of a themed pack of offerings holds some appeal. It means that Sprint and its partners can offer something unique, and will differentiate its phone and tablet offerings from the rest of the increasingly homogenized pack. Yes, such packs could become bloatware filled with space-hogging extras and components that you may not need but must accept in order to enjoy the rest of the pack's features. But at least it's an optional layer, and one that shouldn't bog down future device updates.
Oddly, as it stands today, Sprint allows only five ID packs on a phone or tablet. However, you can opt to swap out a pack for new ones as needed. Based on its initial launch, the most popular Sprint ID packs include ones themed around entertainment, social networking, fashion and beauty, and health and fitness; and ones themed around Yahoo services, MTV, and ESPN.