The Internet Corporation for Assigned Names and Numbers has approved a new .xxx domain suffix for adult websites.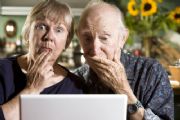 ICANN approved the new suffix, which isn't officially a go yet, at a meeting in San Francisco. According to the draft agreement released by ICANN, the .xxx domain will be a Top Level Domain (like .edu and .com) and will be registered through the Florida-based ICM Registry.
ICANN has been debating on the .xxx domain suffix since 2004, and the issue has been pretty hot. It's not only anti-porn and religious groups who are against the domain suffix; some movers and shakers in the porn industry are also against it.
Anti-pornography groups and religious groups are against the suffix because they feel it will make porn sites more visible and be an endorsement to the adult entertainment industry. People in the industry are against the suffix because of the additional cost of a .xxx domain (they already pay for .com domains), as well as the fear that some countries may block .xxx domains altogether.
Of course, on the other hand the .xxx domain suffix could be a good thing. For those who are against pornography (such as parents), the .xxx suffix will be easily blockable. For those who are in the industry, the .xxx domain could mean more website traffic (because people will know what they're looking for).
ICM claims it will only sell the sites to people who are officially in the adult entertainment industry, so consumers will be able to trust that they're getting bona fide porn and not a host of viruses.
We'll still have to wait and see if the approval actually goes through — CNET points out this is not the first time the .xxx domain suffix has been prematurely touted as "approved."
Follow Sarah on Twitter (@geeklil) or on Facebook
When you purchase through links in our articles, we may earn a small commission. This doesn't affect our editorial independence.