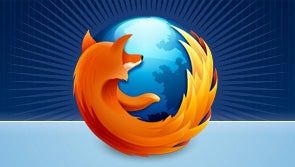 Mozilla Firefox 4 was officially released on Tuesday, and within just a few short hours the browser had been downloaded more than a million times. To celebrate the browser's launch, Mozilla has opened the digital doors on a new download statistic Website, offering visitors a neat visual way to see Firefox 4 downloads in real-time.
The Firefox 4 Download Stats site, which can be found at glow.mozilla.org, shows a constantly updating counter of all Firefox 4 downloads to date, and as of time of writing the counter stands at well over 2,000,000.
As each download is logged and added to the ever-growing count, it is visualised on a map of the earth, which is currently animating the world over, with each glowing dot representing one single download.
Mozilla details how the real-time counter and global map works on the new download statistic site. They explain that "when someone clicks the download button on mozilla.com, or asks for an upgrade from inside Firefox" a users location is approximated "based on IP address". This information is then stored anonymously as "aggregate location information" in Mozilla's database.
In addition to the global map, Mozilla's download statistic site also serves up download information on a more local level. An additional arc chart module can be found on the site (bottom left), which allows visitors to break down the download data, starting at a continent level and going as deep down as providing statistics on a city-by-city basis. Where does your city stand?
If you have downloaded Firefox 4 today, be sure to let us know what you think of it, and, oh, you may want to tweet about it too.
Get your GeekTech on: Twitter – Facebook – RSS | Tip us off | Follow Chris Brandrick