If the LG Thrill looks familiar, it is because we saw it at Mobile World Congress as the LG Optimus 3D. The AT&T version is pretty much identical, though there are a few tweaks to the UI. Slim and sophisticated, the Thrill is just as attractive as LG's other dual core phones, like the T-Mobile G2X and the Optimus Black. It has a bright, crisp 4.3-inch display, which of course, supports 3D images and video.
You don't have to wear goofy glasses to see up to 720p 3D video on the Thrill. The effect, however, is disappointing. Images don't exactly leap out at you from the display and the quality is a bit grainy and odd looking. The 4.3-inch display has a resolution of 800-by-400 pixels, compared to a sharper 960-by-540 screen on the EVO 3D. And this difference is apparent: I prefer the experience on the HTC EVO 3D. But even so, I'm still not sold on 3D smartphones.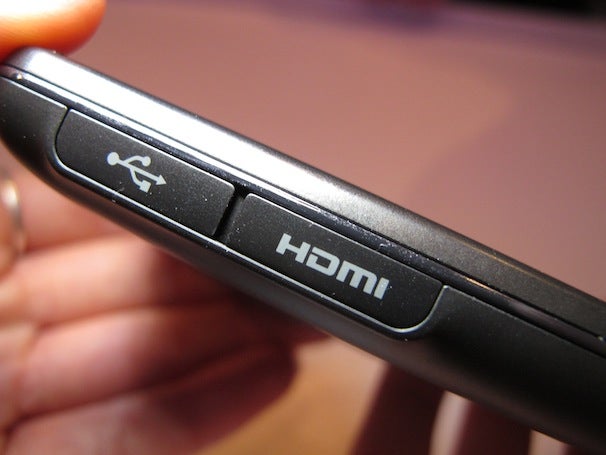 Like the Optimus 3D, you can create and share 3D content content with the Thrill's dual 5-megapixel cameras. When LG announced the Optimus 3D at Mobile World Congress, they also announced a partnership with YouTube 3D so you can easily upload your videos and share to other 3D devices—if you even know people with 3D devices. AT&T told me that they're still working out content sharing with LG so no announcements on the YouTube front yet. You can also hook up the phone to a 3D TV via the HDMI port. Again, though, how many people have 3D TVs?
The LG Thrill runs Android 2.2 (Gingerbread is coming, says AT&T) and comes with 16GB of onboard memory, HDMI out, and DLNA support. Pricing and availability have not yet been announced.
More news from CTIA 2011…