Mozilla Firefox 4 is off to a good start with nearly 6 million downloads about 24 hours after the new browser officially launched, according to a Mozilla site that tracks Firefox 4 downloads. The number puts to shame Microsoft's recent boast that Internet Explorer received 2.35 million downloads within its first day of availability. Regardless of the initial download numbers, it's pretty clear the browser wars are becoming more intense as each browser maker tries to one-up the other, and it's not over yet. Firefox 4, IE9 and Chrome 10 may be available now, but there's more good stuff for browser fans in the coming months.
Firefox 4 and the future
Firefox 4 has a lot of great new features such as a simplified interface featuring the new orange Firefox button (Windows only), pinned tabs for easy access to Web apps, tracking protection, and sync for bookmarks, history and passwords. There's also a new feature called Panorama that helps you organize your open tabs into groups.
But that's just for the present, Mozilla also has big plans for the future and hopes to release Firefox 5, 6, and 7 before December 31, according to Mozilla's roadmap. New features slated for future versions of Firefox include an account manager to let multiple users sign in to Firefox using different profiles, a 64-bit version for Windows and something called "Simple Sharing" that appears to be a feature that lets you easily share content on social networks.
Internet Explorer 9
It's a little too early to be talking about IE 10, but IE9 is well worth a look for Windows users. The new browser lets you pin Websites to your taskbar in Windows Vista and Windows 7 and dynamic jumplists (Windows 7) for quick access to specific sections of a Website. You can also try out the browser's new tracking protection feature and IE9 features extensive HTML 5 support.
Opera 11 On Speed Dial
Opera's recently launched its first beta for Opera 11. The browser is sporting improved thumbnail previews in Speed Dial that can show live content, integrated Adobe Flash plug-in support, simplified overall design and expanded HTML 5 and CSS 3 support.
Chrome 11 Speaks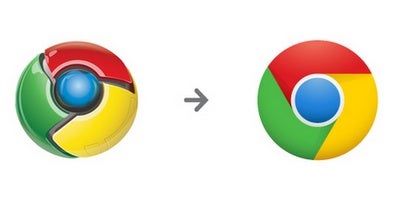 Google unveiled a new Chrome icon Monday and then on Tuesday the search giant unleashed Chrome 11 beta. The most interesting feature in the beta version is support for a new HTML 5 speech input feature that will let Web developers include speech-to-text functionality in their Websites.
There's not much you can do with Chrome's new feature yet, but if you want to give it a try, you can check out Google's speech-to-text test page here. You can already use speech-to-text input with Google's mobile apps for Android and iOS. It will be interesting to see if speech-to-text comes to the Web versions of Google.com in the coming months.
Connect with Ian Paul ( @ianpaul ) and Today@PCWorld on Twitter for the latest tech news and analysis.