Cell phone carriers have a secret: Although they sell us data plans on their 3G or 4G networks, the idea of us actually using data brings them out in a cold sweat. Put simply, they're struggling to find the bandwidth to cope. There are forecasts that in 2012 cellular data requirements will reach 4.56 million terabytes–double that of this year.
It's down to networks designed for low-bandwidth voice calls. Some data provision was allowed in the original plans but the recent explosion in consumer smartphones was a bolt from the blue. Whereas mobile users were once happy to visit low-bandwidth mobile versions of sites (anybody remember WAP?), nowadays we expect the full high-bandwidth experience we have at home. Why should YouTube be off-limits just because we're at the coffee shop, especially bearing in mind our mobile devices have no problem playing video?
The solution is easy in theory: Put-up more cell phone towers, increasing radio bandwidth so more devices can be served at higher speeds. However, nobody really likes cell phone towers, and erecting them–especially in downtown locations–is usually expensive. And that's even if the necessary permits can be got.
A little lateral thinking leads to another solution: offering cell phone users access to public wireless Internet services, perhaps as part of their monthly package. However, hotspots are a mire of confusion and insecurity for users. Most hotspots are unsecured, easily allowing data snooping, and they often rely on individuals signing in and handing over credit card details–clumsy and a hassle.
For wireless networking to take the load off cellular networks, there would need to be invisible sign-on and the automatic handing over of data requests whenever an mobile device come in range of a hotspot.
Well, the world is one step closer to this courtesy of the Wi-Fi Alliance, the trade body that includes most if not all of the major cellular and wireless Internet vendors, along with hardware manufacturers. According to an announcement at the Cellular Telecommunications Industry Association (CTIA) Wireless 2011 trade show, the current Wi-Fi Certified program, used to guarantee networking hardware is compatible with wireless networking standards, is to be expanded to cover hotspots–and by the first half of 2012, to boot.
The intention is to produce a technical standard that will allow users to join the hotspot invisibly, as well as protect their connections with WPA2 (the same security used by most home and small office routers to protect data from snooping).
Such a move is massively overdue and should bring some order to the fragmented and somewhat chaotic system of wireless hotpots offered across the country.
Although technical details are sparse right now, the new hotspot system will primarily rely on authentication via SIM cards installed in cell phones. Unique details from the SIM card could be sent as part of the initial negotiation with the wireless router, for example.
There's no word on how wireless-only tablets and other mobile devices like laptops will connect, although there is a commitment to reducing sign-on steps and making the process consistent amongst providers. A unified sign-on system could be put in place across carriers, perhaps building on something like OpenID, for example.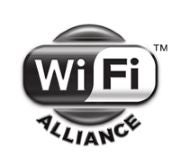 Companies like Apple and Google will have to adapt the iOS and Android cell phone operating systems to conform the new hotspot standards, but that won't be hard to do, and both companies are part of the Wi-Fi Alliance.
In an ideal world, the system would allow a user walking along browsing the Internet using their 3G or 4G network to switch seamlessly to a secure Wi-Fi based Internet service as soon as they come within range of a hotspot and–as such–the biggest challenge will be building the new hotspot system into wireless routers that provide Internet access in the likes of Starbucks coffee shops and McDonalds restaurants. Both companies offer free Internet access but only after the user has signed-up, and signed-on each time they visit.
Carriers will need to provide a compelling reason for such organizations to come on board, and also communicate to users the value of seeing a "Wi-Fi Certified" sticker on the door of the establishment. This would instantly communicate that not only is the wireless network safe but also that the user can simply activate their device and go online straight away, without the hassle of signing on first.
There's a near vertical climb facing the Wi-Fi Alliance if they're to make this a success. The system of wireless hotspots is chaotic but very well established, and works well for those who have an interest. Cellular providers have most to gain from the scheme but are going to have to work hard to provide reasons for the rest of the world to take notice.
Keir Thomas has been making known his opinion about computing since the last century. His latest Kindle ebooks have just gone on sale . You can learn more about him at http://keirthomas.com . His Twitter feed is @keirthomas.