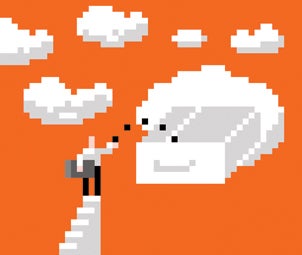 All-purpose undeletion: If you ever delete a file and later wish you hadn't, Piriform's Recuva could be a crucial weapon in your arsenal. This simple tool scours the sectors of your hard drive, memory card, media player, or other connected storage device to locate lost data in the underlying file structure.
Redundant-file removal: Even if your PC has a huge hard drive, your photos, music, movies, and home videos can fill it up in a hurry. Fast Duplicate File Finder helps you conserve space by rounding up duplicate copies of files strewn across your drive so you can easily weed out redundancies and reclaim lost gigabytes.
Ubiquitous storage: Want to keep 2GB of files accessible on all of your computers and smartphones simultaneously? Want to create shared folders that family and friends can access from anywhere? Dropbox does all of that, with support for Windows, Mac, Linux, iOS, Android, BlackBerry, and more.
Cloud backup: If you need free storage space in addition to (or in place of) the 2GB that Dropbox offers, and you don't require mobile access, the 1GB of free cloud storage available with LaCie's Wuala may be just the ticket. The service lets you sync files between multiple PCs and share folders with friends, and it adds a welcome touch of security by encrypting all files before they leave your hard drive.
Faster copier: Moving large files or a multitude of files from one drive to another can eat up system resources, cause your PC to bog down, and take longer than it should. TeraCopy Home reduces transfer times by optimizing file data operations and permitting asynchronous transfers. It also lets you pause and resume large file transfers so you can work while copying a massive batch of files.
Add-on CD burner: Windows 7 comes with the ability to burn CD images from within Windows Explorer, but XP and Vista did not. If you're still running XP or Vista and want to add CD burning for free, download CDBurnerXP.
Check our alphabetical list of all of the free downloads mentioned in this package of articles.
Review our list sorted by category of all of the free downloads in this package.