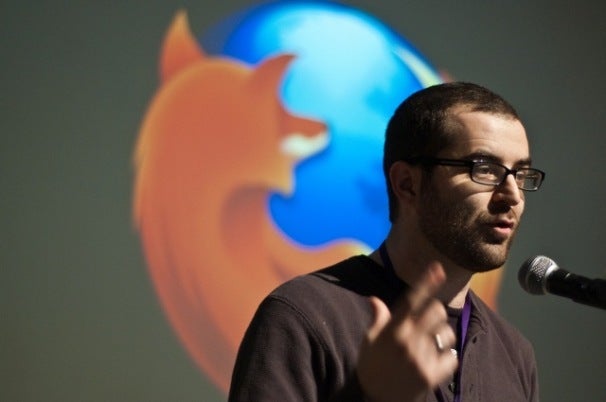 We all know that the Web lets people do some great stuff. But if you've ever wondered what else you can do with the Web, Mozilla and Ben Moskowitz have a few answers for you.
Mozilla has teamed up with Bay Area non-profits ZeroDivide and Bay Area Video Coalition (BAVC) to work with young media producers in Oakland, California to explore the possibilities of web-native storytelling and ultimately become active learners in the digital environment. Ben Moskowitz leads Mozilla's media projects team and teaches Video and the Open Web at New York University. Although a busy guy, Ben took some time to speak to GeekTech about the open Web, open video, media literacy and a few upcoming Mozilla projects, aside from the recent release of Firefox 4.
GeekTech: What is the open Web and open video?
Ben Moskowitz: There's lots of definitions. I'm fondest of the idea that the open Web is like magic ink, or Lego blocks, that you can freely use to make and share anything you want. Open video is the open Web applied to moving images. How would the world be different if everyone could do Jon Stewart-style remix commentary from their bedroom? How can we make speaking with video as intuitive as copy/paste is today?
GT: Why should anyone care about an "open" Web?
BM: As our factory, playground, and public square, the Web is the medium at the top of mind for all of us. We have to keep it open to new entrants, innovative, transparent… it has to have all the characteristics you would associate with democracy, but coded into the network. Because code is law. Mozilla is all about giving users the power to control the "code."
GT: What was the inspiration and motivation for the collaboration with BAVC and ZeroDivide?
BM: ZeroDivide wants more people between the ages of 16 and 25 creating digital content as a way of promoting digital literacy. Mozilla wants to make it easier for more people to use the open video technologies developed by the Web Made Movies project.
By working together, we do something good for the world. And everyone gets to use the fruits of the collaboration—both the software and the teaching modules/curricula that we're making together with BAVC.
GT: How big is the The Factory project team? Will it be a nationwide project? How many workshops have you done so far?
BM: The Factory is run by the brilliant Jason Jakaitis from BAVC, who also teaches film history at San Francisco State University. He also just won an award for best documentary short at SXSW. Great guy!
He is supported by the team at BAVC. On our side, we have Brett Gaylor, who leads Web Made Movies and directed "Rip! A Remix Manifesto;" Bobby Richter, our creative technology lead; and me.
Jason has been working with The Factory group for a few weeks. The Mozilla team (and Atul Varma and Lukas Blakk, two Mozilla volunteers) have conducted one two-day workshop so far, with another happening on April 18-19 at BAVC.
When the summer intensive kicks in, we'll be back for a whole week. But we're also all staying in touch online.
After the group produces four short films that are Web-native, we'll take those, the teaching modules we're creating, and challenge youth centers across the United States to make their own Web Made Movies.
That last part will be nationwide. We haven't announced the specifics yet but it will be big.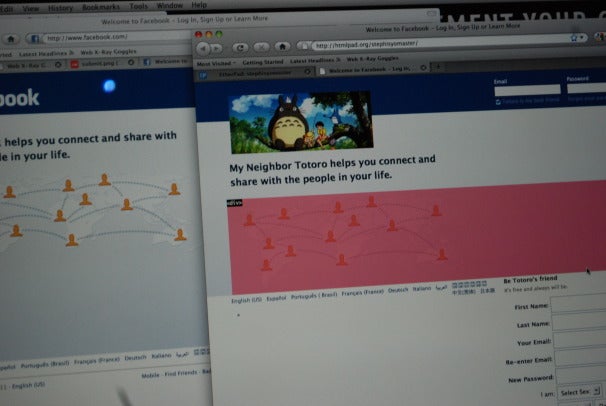 GT: What tools do you use for the project/workshops?
BM: Mostly Mozilla-developed tools. They kick in after the videos themselves have been produced with something like Final Cut Pro. It's the "Web" part of Web Made Movies–we connect the content to data sources like Twitter, Wikipedia, Google Maps, etc…
•Popcorn, a JavaScript library for trigger events on the video timeline
•Butter, an easy user interface to write the code above (if you don't know how to code)
•Hackasaurus, a set of tools to make it ridiculously easy to inspect and remix the Web. This includes the Web X-Ray Goggles and HTMLpad.
Plus more stuff that we're working on–we are receptive to the students' needs. That's what's great about this project: we are making the students a part of the process and loop as we design this stuff.
Altogether, we hope to tell stories in new ways–Web-native ways. It helps you connect what's happening in the story to real life. We want to enable a brand new way of telling a story which doesn't require you to know hard graphic technologies.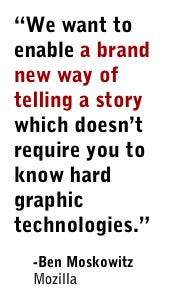 GT: What was it like to work with the high school students? Give us a few highlights from the workshops so far.
BM: This doesn't get to the video side yet, but when we showed them how to use the Web X-Ray Goggles to "hack" elements on the page, one of the students immediately went to NBA.com to change headlines and sports scores to reflect well for his favorite team. It was pretty funny and awesome to see students taking the Web and changing it, becoming active participants.
GT: Did you run into any notable issues (technical or otherwise) along the way?
BM: No, it ran very smoothly! But one exception: we use a collaborative writing tool called Etherpad in the workshop. Throw in a projector and mischief ensues.
GT: How do you see this sort of project playing out in the future? Are there any other uses you see for these sorts of workshops?
BM: Totally! Hackasaurus is a sister program to Web Made Movies. We do jams all the time, at places like the New York Public Library. But the Web Made Movies jams are way more fun, because of the video element. Video makes everything more sexy.
Jaena Rae Cabrera is the web producer of the Renaissance Journalism Center , a partner organization of ZeroDivide . She also moonlights as a freelance blogger, editor and web producer.
Like this? You might also enjoy…
Get your GeekTech on: Twitter – Facebook – RSS | Tip us off