Poor Research in Motion. No matter what the company does, it just can't seem to drum up excitement for its BlackBerry PlayBook tablet.
This was a big week in PlayBook news. Tuesday brought official pricing of $499 and up, and a release date of April 19. Then on Thursday, RIM announced that the PlayBook will be able to run Android apps.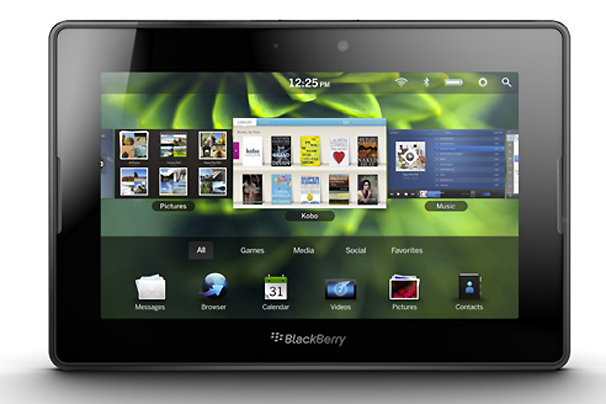 But in the tech world, these announcements were met with apathy and, in some cases, hostility:
"Despite minor hardware improvements, the PlayBook with WiFi remains less competitive relative to both iPad 2 and Xoom," Stifel analyst Doug Reid wrote in a research note. (Another analyst said essentially the same thing in February.)
"I really want a PlayBook so that I can use 4-inch apps on a 7-inch screen," journalist Glenn Fleishman snarked on Twitter.
"RIM sounds confused like a drunken looser [sic]," said one reader at Business Insider, in response to an explanation of RIM's app strategy.
Personally, I'm not feeling the hate. Sure, RIM's app strategy is a little sloppy–developers might not be motivated to create native PlayBook apps if they can just port Android apps instead–but it'll give RIM's app count a boost, particularly for games, which are often the most popular apps for smartphones and tablets. And although it's a drag that only BlackBerry users can access the PlayBook's native e-mail and calendar programs, RIM will fix that some time after launch.
I, for one, am intrigued by the PlayBook, with its swipe-based user interface and true multitasking. The iPad-matching price points give me hope that this tablet can survive. In any case, RIM deserves a little credit for throwing its BlackBerry OS out the window and creating the PlayBook from scratch, and for building a tablet that, with its 7-inch screen, doesn't look exactly like an iPad. At the very least, the PlayBook deserves a chance.
Follow Jared on Facebook and Twitter for even more tech news and commentary.