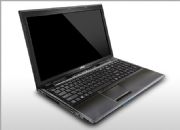 Computer maker MSI is getting serious about goofing around with two new high-performance laptops aimed at entertainment junkies and gamers. Thursday MSI announced its GX680 system, a high-end gaming laptop with a quad-core processor and up to 16GB of RAM. On the gamming front MSI announced the CR650, the company's first laptop to use the new AMD Fusion processor.
Put Multimedia in Your Lap
The MSI CR650 focus is on multimedia sporting a 15.6″ HD display, the low-power AMD E-360 dual-core processor with integrated AMD Radeon HD 6310 graphics – which supports DirectX 11.
Multimedia bragging points include an HDMI out port to connect the CR650 to a TV, Cinema Pro technology to maximize graphics performance, and wrap around stereo sound. AMD's Fusion processing technology enables the laptop to have low power consumption (the battery can last up to 6 hours) and also makes it very affordable, with a $500 MSRP.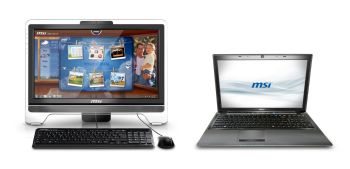 As a side note, MSI also started shipping the Wind Top AE2050 All-in-One PC, a desktop computer with a 20-inch widescreen display that's also equipped with the new AMD processor.
Laptop for Gamers
For those looking for a laptop that can render the latest games, MSI has announced the GX680 gaming laptop, which boasts a second-generation Intel Core i7 quad core processor, NVIDA GeForce GT 55M discrete graphics card, and support for up to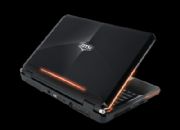 16GB of DDR3 memory. You can configure the GX680's 15.6″ display to be full HD (1920 x 1080 resolution) or HD (1366 x 768) with LED backlight.
Other nice features for gamers and multimedia lovers in particular include cinema-quality THX certified sound, unique LED lights surrounding the laptop that will pulsate automatically to whatever music or game you're playing, and a Blu-ray drive. You can even configure the GX680 with two 750GB hard drives in a RAID 0 configuration for data redundancy and performance.
There's no official pricing or release date yet for the GX680. The MSI CR650 is available now on MSI's website, Newegg.com, and Amazon.com.
Follow Melanie Pinola (@aboutmobiletech) and Today@PCWorld on Twitter