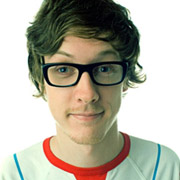 Earlier this month, we wrote about a quirky new character profile Website, EightBit.me. Even if you've never heard of Eightbit.me, there's a good chance that you know what Digg.com is. The link between the two? Addison Kowalski.
Addison Kowalski is a Web designer (and Disney fan) who has been the creative force behind various Websites. Formerly a designer with Digg, Addison is the creator of Eightbit.me, a social networking site that uses pixelated avatars and a check-in system. It even has its own iPhone web app (the Android app is in the pipeline).
GeekTech got in touch with Addison to ask him a few questions about his Websites, the Digg redesign (yes, that Digg redesign), and his own music.
GeekTech: You are a designer by trade. What made you decide to become a designer?
Addison Kowalski: While in high school, I took a Flash class and ended up becoming extremely passionate about making cartoons. The cartoons we're terrible, but I was really into making them. After putting together a few I needed a way to put them online, so I invested some time into learning how to build websites and naturally I focused on design.
GT: Which Websites you designed or founded so far?
AK: My most noteworthy projects I've been apart of so far have been WeFollow and EightBit.me. I also worked at Digg for a year while they worked on the redesign, and left shortly after.
GT: How is it working for the Digg crew?
AK: It was a blast. My first day felt like my first day in high school. It was a great learning experience and I met some of my best friends there.
GT: How did you come up with the current design? Are you happy with it, or is there still things you'd like to work on?
AK: I focused a lot on the design for new users and their on boarding experience. I spent most of my time there on forward-thinking, and unfortunately we never got to release a lot of that. If it were up to me during the redesign, I would have kept the same look and feel of Digg v3. One of the bigger mistakes we made was just flipping a switch on all of our users, forcing the new redesign. Twitter for instance did a great job changing the design on their users, giving them an option to opt out.
GT: Are there any other designers out there you find particularly inspiring?
AK: A couple of the designers I met while living up here [Addison recently moved to San Francisco] definitely inspired me, and still inspire. Daniel Burka and Danny Trinh both were some of the earlier designers at Digg. My earlier visual style was inspired heavily by Ryan Sims who designed PureVolume and Virb — solid designer. By far, though, the most inspiring source for me is Disney. I try to incorporate a lot of their earlier styles when I can. You can see a lot of that on my personal blog.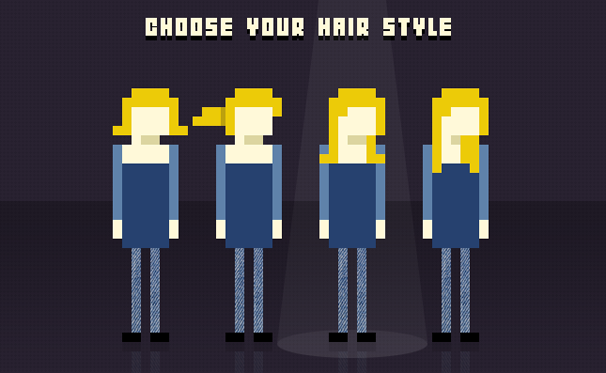 GT: So, you are also the guy behind EightBit.me. How did that idea spring to mind?
AK: The idea came from participating in a trend on the site Dribbble. I ended up just making an avatar for me for fun, then made one for Kevin at Digg, and then from that sparked an idea to make a builder for anyone to create these icons. Photoshop was a challenge for a lot of these people wanting these icons.
GT: The website is pretty cool and quirky, but does the web need another check-in service?
AK: At EightBit, we're not trying to reinvent the wheel. FourSquare does a great job. We're using their API. We're just experimenting with how we think we could make their service more fun.
GT: Anybody with Twitter can now use the site, and it now has its iPhone app. What will the next step be for eightbit.me?
AK: We have a lot of exciting ideas around the product. Some of the stuff you can expect soon would be Facebook integration, being able to purchase things with the coins you earn, and items you can unlock.
GT: Have you got any more ideas or projects upcoming?
AK: EightBit is very time consuming…
GT: When you aren't designing, what else do you get up to?
AK: I spend a lot of time making music. I'm working on a new record that will be on iTunes later this year (Summer/Fall). You can find my latest jam on my blog.
GT: Do you have any tips for other budding designers out there?
AK: Every design needs to be good, but not every design needs to be a masterpiece. It's easy to spend a lot of time on a single piece, but the more time you spend on that, the less you'll have to work on the next thing.
To find out what EightBit.me is, check out the video below:
If you have a Twitter account, try out EightBit.me's avatar creator and app for free. You can download Addison's music, which he records under the name PeopleMover, on iTunes.
Like this? You might also enjoy…
Get your GeekTech on: Twitter – Facebook – RSS | Tip us off