Apple doesn't put out a lot of press releases, so even the announcement of an event–in this case, the annual Worldwide Developers Conference from June 6 through June 10–is enough to send the tech world into a frenzy. There's a lot of speculation out there about what Apple will or won't announce at WWDC 2011, so let's separate the facts from the rumors:
Fact: Apple will discuss the future of iOS and Mac OS
Explanations don't get more straightforward than this: "At this year's five-day conference Apple will unveil the future of iOS and Mac OS, including exciting demonstrations of the new kinds of apps that developers can build using Apple's advanced frameworks and more than 100 technical sessions presented by Apple engineers." In other words, expect to hear about new OS features that will result in new kinds of apps.
Rumor: iOS 5 won't arrive until the fall
Prior to Apple's WWDC announcement, TechCrunch reported that Apple's not planning to release iOS 5–a major overhaul to the iPhone and iPad operating system–until the fall. But Apple hasn't said anything about the timing of iOS 5, or even that the next version of its operating system will be called iOS 5.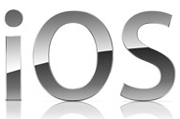 Rumor: iOS 5 will focus heavily on cloud services
TechCrunch also reported that iOS 5 will finally give iPhone users the fabled digital music locker for accessing their songs from anywhere. We may also get a peak at a free version of MobileMe that would allow users to store other types of media online.
Fact: Apple plans to open a $1 billion data center for cloud services this spring
This is closest you'll get to confirmation of Apple's cloud plans: At a shareholder's meeting in February, the company said it's preparing to open a $1 billion data center in North Carolina. According to AppleInsider, the center's main purpose is to support iTunes and MobileMe services.
Fact: Apple has announced iPhone hardware at previous WWDC events.
In previous years, Apple has used WWDC to announce the iPhone 4, the iPhone 3GS and the iPhone 3G. And as Gizmodo's Rosa Golijan pointed out on Twitter, Apple said nothing about these announcements when announcing the dates of the conference. Keep that in mind for the next point …
Rumor: Apple won't announce any hardware at WWDC 2011
The Loop's Jim Dalrymple reports that Apple will focus solely on software at this year's event, based on his own sources and on the language of Apple's announcement, which mentions "the future of iOS and Mac OS." Dalrymple's previously been a reliable source for Apple rumors, but nothing's official unless Apple says so–or in this case, doesn't.
Follow Jared on Facebook and Twitter for even more tech news and commentary.