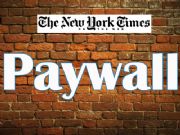 When there's a paywall, there's a way, and there are no shortages of methods to dodge or dissemble The New York Times' new content subscription paywall. Even as the Old Gray Lady attempts to shut down loophole-exploiters, like the renegade Twitter feeds reposting NYT content so readers don't have to pay, more procedures sprout by the day.
The latest comes from Amazon, which issued a press release stating that Kindle-users who subscribe to the Kindle Edition of the New York Times will receive free access to the Times' website. The date for Kindle New York Times subscribers' free online access is yet undetermined, but Amazon promises e-mail updates in "the coming weeks." The NYT on the Kindle costs $20 per month.
Seems like a good deal, but when you glance at the plethora of other options, it gets a little complicated.
The New York Times doesn't have a website-only tier in its paywall plan, so it's hard to determine whether free unlimited access to only the website is worthwhile. Instead, the tiers are:
Smartphone + NYTimes.com: $15 per month
iPad + Times Reader 2.0 + Chrome Web Store app + NYTimes.com: $20 per month
All Digital Access package: $35 per month
You can also sign up for home delivery, which runs between $30 and $60 per month for most US subscribers outside of New York City. All home delivery packages include All Digital Access.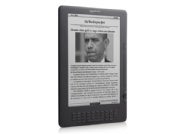 Amazon's Kindle costs $139 for the Wi-Fi model, $189 for the Wi-Fi and 3G model, and $379 for the Kindle DX, which was built with newspapers in mind but only has 3G connectivity. So if you're a Kindle-totin', e-book-readin', website-browsin', smartphone-hating kinda guy, going the Kindle route might be your best bet.
Unless, of course, you decide to become a freeloader and take advantage of what the Internet has to offer in terms of skirting the paywall.
Readers can see 20 free articles per month on NYTimes.com before the pop-up asks for an open wallet. You can also view articles via blogs and social networks, but keep in mind that the Times is cracking down on Twitter accounts created for the sole purpose of bypassing the pay wall. You can also do the following, courtesy of Lifehacker and Mashable:
Download the free Chrome extension New York Times Paywall Smasher
Clear your browser cache
Switch browsers
Delete "?gwh=numbers" from the URL when the collection plate arrives
So if you're planning on not paying a cent for online content that was free back in the good old days, you have a host of options available — it just depends, really, on what devices you use.