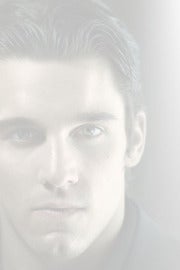 The Internet has made our world a lot smaller. It has also made our histories a lot better-catalogued and more-searchable, and those developments–coupled with the weird phenomenon that people's common sense tends to fly out the window when it comes to posting information and pictures–aren't always beneficial to us.
There is plenty of information out there on how to improve your online reputation and how to protect your online privacy. But how do you disappear completely from the Web?
The former CEO of Google thinks that you may want to. In a 2010 interview with the Wall Street Journal, Eric Schmidt said: "I don't believe society understands what happens when everything is available, knowable, and recorded by everyone all the time." He then suggested that eventually people may be entitled to change their names to escape their embarrassing (and well-documented) Internet histories.
Instead of popping you into a Witness Protection program–or changing your name–let us show you five steps on how to disappear from the Internet.
Step 1: Know Thine Enemy
Before you take any action, you need to know what you're trying to get rid of. So first, do a search for your name–don't just search Google, though, search online people search aggregation sites such as ZabaSearch, Intelius, Pipl, and Spokeo.
Here's how to run an online background check (on yourself) for free.
Step 2: Stay Off the Net
Unfortunately, deleting every trace of yourself from the Internet is all but impossible. You can remove information and bribe other people to remove information, but hundreds of thousands of bots, content farms, and search engines are trolling the Web for information.
Consequently, the best way to "erase" yourself from the Internet is never to have been on it in the first place–and that kind of abstinence takes some serious resolve. Here are some tips on how to keep your personal life off of the Web:
Use an alias. If you don't want your real name to be plastered all over the Web, use a screen name, a pen name, a handle, or some other alias to conduct your Internet business. And be sure to create a special e-mail address to go with your alias.
Monitor your friends. Unfortunately, it's not just about you anymore. Urge your friends, family, and other acquaintances not to post information or photos of you on the Web without your explicit permission. This should be easy to do–certainly easier than monitoring people who aren't your friends, for example.
Don't be stupid. If you never get drunk and fall down in public, you'll never be the star of an incriminating photo on Facebook showing someone drunk and falling down in public. Think about it.
Don't move, get married, get a loan, or own a cell phone. This is a bit drastic, but face the facts: A lot of public records are digitized these days–to the point where you have to be basically a hermit in the woods if you want to stay off the Internet. If you're not quite that hardcore, you can resort to P.O. boxes to hide your home/work address, conduct destination weddings (so your marriage license is recorded in another country), and use only straight-up cash payments. You can also choose your own phone number, or get a phone number out-of-state (many search engines place me in South Carolina, though I'm not there currently, because I got a phone there once).
Change your name. Hey…what Schmidt said.
Step 3: Remove What You Can
Are you ready to take the plunge and destroy your social networking accounts? On the one hand, you'll no longer be "in touch" with that guy you met on the trip you took to Beijing when you were 16. On the other hand, you'll probably have lunch with your best friend from high school who lives in the same city as you, instead of just posting about lunch on each other's Facebook walls. Let's review how to back out of some of the most popular social networking sites and services.
How to leave Facebook: Log in, and go to Account, Account Settings. At the bottom of the first screen ('Settings') is a link to 'Deactivate Account'. Yes, Facebook makes you "deactivate" before deleting. Click the link, and you'll see a screen full of photos of your "friends" and messages about how they will miss you. Pick a "reason for leaving," and be sure to opt out of receiving future e-mail from Facebook (if you don't, you'll get a stream of e-mail messages trying to entice you back onto the network).
You must leave your account "deactivated" and not log in to it for two weeks, after which Facebook will delete it.
If for some reason Facebook does not delete your account after two weeks (this has been known to happen), you can permanently delete it by following this link.
How to leave Twitter: Log in, and go to Settings, Account. At the bottom of the page is a link that says 'Deactivate my account'. Click it, and you'll go to a verification screen. Click Okay, fine, deactivate my account.
Your Twitter account will immediately be deactivated and become unrecoverable.
How to leave LinkedIn: Log in, and go to Settings, Account, Close Your Account. You'll jump to a verification screen, where LinkedIn will ask you why you want to close your account. Choose a reason, and then click Continue to delete your account.
Though social networks are pretty good about deleting accounts and the information associated with them, it's a good idea to cover your bases and manually delete as many posts, photos, and internal messages as you can from the network before leaving. If you'd rather not do this yourself, check out Suicide Machine, a Web 2.0 "suicide" Website that will do it for you, right before your eyes.
You should also delete your accounts on any social networking tools (for example, HootSuite) that you use to maintain your social networks.
Next: Remove Your Name and Hide From Advertisers
Step 4: Clean Up Your Own Reputation
You've probably heard of online "reputation defense" companies–companies such as Reputation.com and RemoveYourName–that claim to be able to rehabilitate your online reputation. While they can do so, you can too.
[Read "How to Clean Up your Online Reputation."]
These type of companies use two main tactics to improve clients' reputations: They ask Websites to take down incriminating information about a client, invoking law and/or large amounts of cash if necessary; and they push down "bad" content in search results by uploading "good" content. The latter method isn't relevant to this article, since we're focusing on removing content from the Web, not uploading more of it, but the former method is essential.
The good news is that you can do this on your own. The bad news is that it takes a lot of time and determination.
Asking Websites to remove information about you is as easy as it sounds–just start e-mailing webmasters and asking for the info to be taken down. But be prepared to be met with a lot of resistance: Many Webmasters don't have the time or inclination. You're unlikely to get anywhere with search engines (including people search engines, such as Pipl) because they are aggregators, not databases.
You can opt out of Spokeo, but be aware that your information will still be out there. It will just stop appearing on Spokeo.
To opt out of Spokeo, go to the site and search for your name. Click the listing you want to remove. Highlight the URL of your search result, copy it, and click Privacy (located on the bottom right corner of the screen). Paste your copied URL into the URL box, and enter your e-mail address and the requested CAPTCHA code, and then click Remove Listing.
You'll receive a verification e-mail. When you click the link in the e-mail, your listing will be removed at once.
If Websites refuse to cooperate with you, you can invoke the law, or you can offer them money. Google will remove search results if you can convince the Google team that the site is infringing on your intellectual property (as the Church of Scientology did back in 2002). Another possibility is to offer Websites "settlements" to remove their content. Unfortunately, both of these options require money and are often best left to professional negotiators and lawyers; this is where reputation defense sites can be helpful.
Step 5: Hide from Advertisers
Now that you've done what you can to hide your public face from the Internet, here's how to hide your private face from companies that want you to buy their products.
Browser features designed to help you opt out of ads are still in the early stages, as some of these arrangements depend on advertisers' voluntarily complying with the opt-out request.
Still, you can opt out of targeted ads in Mozilla Firefox 4 and Microsoft Internet Explorer 9.
When you turn on Firefox's Do Not Track feature, the browser sends a message to every Website you visit (as well as to advertisers and content providers) informing them that you don't want to be tracked. Honoring this setting, however, is voluntary, Firefox notes.
To turn on the Do Not Track feature in Firefox 4, go to Tools, Options, Advanced. Under the General tab, check the box next to Tell web sites I do not want to be tracked. This will tell all Websites that you don't want to be tracked. If you prefer to pick and choose which Websites receive the don't-track message, you can download Abine's "Do Not Track +" Firefox add-on.
Internet Explorer 9's Tracking Protection feature differs from Firefox's Do Not Track. Instead of sending information to the sites, IE9 limits the third-party sites that your browser will access without your explicit permission, thus limiting these third parties' opportunities to track you. An example of a third-party site is an ad that you see on a Web page. Technically the ad is not part of the Web page you're looking at, but is a little part of another Web page. IE9's Tracking Protection feature will block these ads (if you choose), so that they'll be less likely to track you. You'll still be able to go to the Websites directly by typing the appropriate URL or clicking a link.
To enable IE9's Tracking Protection feature, go to Tools, Safety, Tracking Protection. You'll need to add Tracking Protection Lists (TPLs), which are lists of content to be blocked. You can find some premade lists on IE9's Website, or you can make your own.
Erasing yourself from the Internet is no easy task; and in most cases, completely removing yourself is impossible. But by following the five steps outlined here, you can make your online presence a lot less visible.