On Monday night, Amazon announced a new cloud-based music service that lets people store their music in "the cloud" and access it from anywhere.
We've recently heard rumors that Google is testing (internally) a similar service, but has been running into legal troubles with–you guessed it–the recording industry. So how is it that Amazon managed to get permission from the major labels, while Google cannot?
The answer: it didn't.
And, well, the esteemed music industry isn't very happy about that. Reuters reports that Sony Music is just one of many labels annoyed with the online retailer's decision to launch its service without new licenses for music streaming.
"We hope that they'll reach a new license deal," Liz Young, a spokeswoman for Sony Music, told Reuters, "but we're keeping all of our legal options open."
Sony also told The Wall Street Journal that they are "disappointed that the locker service that Amazon is proposing is unlicensed by Sony Music."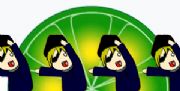 So, the record companies are not exactly thrilled with Amazon's move. This should be no surprise to anyone, given the music industry's current position on any type of music sharing (plus, it looks like their request for $75 trillion from LimeWire isn't going to pan out, so they really do need the money).
Now, you might argue that a cloud-based music "locker" has little, if anything, to do with music sharing. "Not so!" Cry the record labels. In fact, in 2007, EMI, the smallest of the four major record labels, filed a lawsuit against digital music locker service MP3tunes for encouraging piracy.
"The labels have engaged in a legal terror campaign over the last 10 years using litigation to try and slow technology process," MP3tunes founder Michael Robertson told Reuters, in response to the industry's reaction to Amazon's service.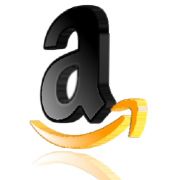 Amazon, on the other hand, is totally sticking by its decision to launch on Monday night. Amazon told All Things Digital that they "do not need a license to store music in Cloud Drive" because "the functionality of saving MP3s to Cloud Drive is the same as if a customer were to save their music to an external hard drive or even iTunes."
And, well, I think that's all we really need to say about this. Seriously. Let's imagine this scenario: I go out and purchase a CD from Best Buy–the record labels get their (absurd) cut–and I go home and upload it to my desktop computer. Then, I sync my iPod to my desktop computer. Now I can access my music from home and when I'm on the go! Are the record labels going to come after me and demand that I purchase an extra license for my iPod? No, because that's ridiculous.
Anyway, it looks like Amazon might not get sued after all: according to an "executive close to the discussions" (speaking to Reuters), some of the people within the music industry "think" that the service "might" be illegal.
That said, I'm amazed that this is even a question. The cloud is no different from your hard drive–sure, it's more readily accessible, but maybe the record labels should force licenses onto MP3 players because they allow you to access your music from everywhere. (You're right, I probably shouldn't give them any ideas.)
That the record industry even thinks they deserve some sort of say in where people store their music shows just how much they're grasping for straws to remain relevant.
Follow Sarah on Twitter (@geeklil) or on Facebook