The music industry is not happy with Cloud Drive and Cloud Player, Amazon's new online storage service that lets you stream up to 5GB of your own music files for free. Some in the music industry believe Amazon needs to license rights from the major labels before letting you stream the music you bought and paid for (and just happens to be sitting on Amazon's servers) to your personal devices. So far, only Sony is saying Amazon needs to license music stored on Cloud Drive, although other industry insiders feel the same way, according to Reuters.
Sony, it's worth noting, recently unveiled its own music streaming service. Other companies are expected to offer similar services in the future, including Apple and Google. The big guns are getting into music streaming just in time, too. Market research firm NPD Group in November said American music fans are now streaming just as many tunes as they download.
Despite all the hullaballoo over Amazon's plans, streaming music from the clouds has been available for years through services such as AOL's discontinued XDrive service. So if Amazon's service isn't for you (I'm looking at you iPhone owners), here's a look at five alternatives to Amazon's new Cloud Drive.

This online sync and backup service rolled out a music player in 2008 that lets you play your music in a Web browser or on your iPhone, iPod Touch and iPad. SugarSync has a free plan that gives you 5GB of free online storage.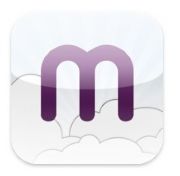 Mougg lets you upload 1GB of your music for free and costs $3 per month for unlimited storage. The service also has Android and iPhone apps, as well as sharing features for Twitter and Facebook.
Perhaps one of the better-known music storage services, MP3tunes offers you 2GB of free online music storage. You can access your music using MP3tunes via the Web, Android and iPhone devices. You can also use MP3tunes on a host of other gadgets such as the Roku player and Logitech Squeezebox. The downside is MP3tunes is being sued by EMI over its music storage service and its free music search engine Sideload.com. EMI alleges the MP3tunes-Sideload combination encourages piracy.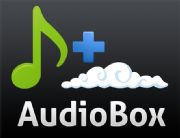 This service isn't free, but it does have reasonable rates. AudioBox's basic plan costs $4 a month and lets you store 11GB worth of music. The service's Ultimate plan costs $10 a month for 151 GB of storage. You can also try out a free account for 15 days before signing up. AudioBox has a dedicated Web-based media player that lets you play your songs from almost any browser. The service also has apps for Android and iOS.
Do-it-yourself options
There are a variety of methods open to you if you'd like to gain more control of how your streaming services work. Software such as Netjukebox and Maestro (currently in beta) can turn your home PC into a server letting you stream your music from anywhere. Opentape is open source software that helps you set up playlists on a self-hosted server.
Some people also use online storage and backup services such as Dropbox and Carbonite to store their music. The problem is that both of these services only let you play one song at a time, and don't really have music player capabilities. So a little bit of hacking will be required to get this to work the way you want it.
The music industry may not like it when people pay for music and then listen to it any way they like. But with so many services and do-it-yourself options available, music executives would be hard pressed to stop the practice regardless of what happens with Amazon's Cloud Drive.
Connect with Ian Paul ( @ianpaul ) and Today@PCWorld on Twitter for the latest tech news and analysis.