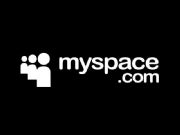 News Corp. is still on a desperate quest to unfriend Myspace–this time reaching out to online music video network Vevo, according to reports.
A News Corp. executive told The Wall Street Journal on Wednesday that conversations with Vevo are preliminary, and that News Corp. is still considering other options for unloading the pioneering–but rapidly sinking–social networking site.
Vevo, launched in 2009, has a complicated ownership structure, which, according to the Journal, could hamper a deal. Sony Music Entertainment jointly owns Vevo with Universal Music Group and Abu Dhabi Media Co. MySpace runs MySpace Music, a joint venture with a few record labels that also have part-ownership of Vevo.
The talks with Vevo demonstrate how the mighty continue to fall. News Corp.'s CEO Rupert Murdoch seemingly can't get anyone to buy into the idea of repositioning MySpace as a hub for music, games, and entertainment.
No matter what News Corp. tries, the debacle grows. You'll recall that the company paid a whopping $580 million for MySpace in 2005, and the division that includes MySpace has lost tens of millions of dollars, mostly due to the site's plunging performance.
MySpace traffic declined 44 percent in February to 37.7 million unique U.S. visitors compared to a year ago, according to comScore.

It's definitely been a rough patch for your old friend Tom and the gang. Remember Tom? Your first MySpace pal? Earlier this year, MySpace took an ax to its workforce, deleting about 500 of its 1,100 worldwide employees in an attempt to achieve positive cash flow. These layoffs came after two rounds of cutbacks in 2009.
Last summer, MySpace also took the step of letting users push their MySpace activity into Facebook. Even the most obnoxious "star" of MySpace (and some horrible reality TV), Tila Tequila, has moved her account to Facebook.
What Murdoch really needs to do is admit that this is more than a sticky wicket. He should admit he blew it big time with MySpace, stop trying to "reposition" or sell it, and just set it free.
Contact Tom Dunlap at tomdunlap222@gmail.com.