Google has unveiled a new way to share recommendations with friends, family, and everyone else who uses the world's most popular search engine. Called +1, it's a social search tool that makes it easier to endorse webpages, ads, and services you find particularly useful.
You'll see recommendations from the people you interact with regularly online, provided they're also Google +1 users. It's "digital shorthand for 'this is pretty cool,'" writes Google product manager Rob Spiro in a Wednesday blog post.
To use +1, you'll need to be logged in to your Google account. If you don't have one, naturally you'll have to create one first.
To recommend something in Google Search, click the +1 on a webpage or ad. These +1's will then appear in Google's search results.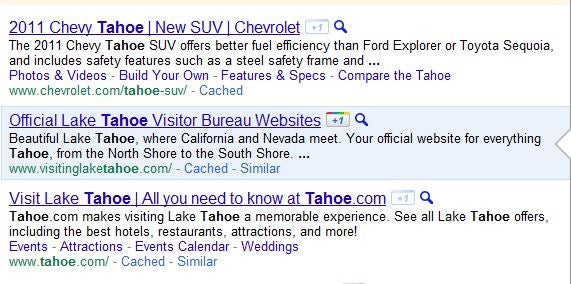 "The beauty of +1's is their relevance-you get the right recommendations (because they come from people who matter to you), at the right time (when you are actually looking for information about that topic) and in the right format (your search results)," writes Spiro.
This Google video gives a brief overview of +1:
Google will roll out +1 slowly, starting in English on Google.com. These +1 recommendations will initially appear beside search results and ads, and will migrate to other Google products and sites in the coming weeks. You can opt-in to the +1 launch by going to Google's experimental search site.
The +1 tool is Google's latest push into social search. Google Search already has hooks into popular social sites including Flickr, Twitter, and YouTube.
The question is: How important is social search to you? Do you care what sites, services, and ads your friends like?
Contact Jeff Bertolucci via Twitter (@jbertolucci ) or at jbertolucci.blogspot.com .