The combination of Ubuntu Linux's growing popularity with all the big changes coming up in the next version mean that Natty Narwhal, or Ubuntu 11.04, might just be the most widely and anxiously anticipated release of the open source operating system ever.
Due to launch officially on April 28, Natty Narwhal will be the first version of Ubuntu to reflect a number of radical changes. The Wayland graphics system won't be ready in time, but 3D-enabled Unity has already replaced the GNOME shell as the default desktop interface, for example.
A 2D version of Unity is also available, and Ubuntu 11.04 uses the Compiz window manager rather than Mutter by default. LibreOffice is now included, and a raft of other changes are planned for the software as well. The first beta version of Natty Narwhal was just released on Thursday.
Meanwhile, news of several additional features has emerged in recent weeks that will likely further heighten anticipation of the final release. Here are the four that have most recently stood out.
1. Try Before You Buy
Starting with Ubuntu 11.04, the Ubuntu Software Center will reportedly let you test out applications without actually installing them, much the way Android users now can on the Amazon Appstore. A WebUpd8 video on YouTube demonstrates the new Ubuntu capability in action.
2. 'Love Handles'
Those using touchscreen devices will surely appreciate Ubuntu's upcoming "Love Handles," which are designed to make it easier to resize or move windows when using Ubuntu on a tablet or other touchscreen device. Available as a Compiz plug-in, Love Handles reportedly let users resize a window by tapping on arrows or grabbing a corner. An OMG! Ubuntu! video demonstrates how Love Handles work.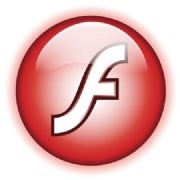 3. No Third-Party Installs by Default
After considering the possibility of enabling by default the option to "install third-party software" when installing Ubuntu, the Ubuntu Technical Board voted last week not to do that. Both legal and usability reasons were cited for voting down the proposed change.
"There is a low tolerance for failure in common and basic use cases," the board meeting notes explain. "In the world we want to get to, all the functionality users expect will be deliverable with open source software."
Flash, for example, will be downloadable from within Ubuntu, but the option won't be selected by default.
4. No More Netbook Edition
Finally, a few weeks ago we learned that Canonical is planning to discontinue its separate Netbook Edition of Ubuntu starting with the Natty Narwhal release. Rather, there will be a single core product that you run on "anything you like from a netbook to a notebook to a desktop," the company explained on a recent blog. Ubuntu Server, meanwhile, will be maintained separately.
Work has already begun, of course, on Ubuntu 11.10, or Oneiric Ocelot. But with so much exciting new functionality coming to Natty Narwhal, there's plenty to look forward to in the much closer future.
Follow Katherine Noyes on Twitter: @Noyesk .