A new survey finds that only a third of mobile phone owners would realize they had lost their phone within 15 minutes. According to the research conducted by YouGov on behalf of SecurEnvoy, a majority would probably figure it out within an hour. There are some interesting statistics in breaking down the survey, but overall it demonstrates reason for concern over smartphone security.
The mobile phone has achieved a status on par with wallets and keys. For most people, it is an essential item that is always carried when leaving the home. A survey last year found that four out of five business professionals would give up coffee before they would part with their smartphone. The question, though, is would you notice it was gone if your mobile phone was lost or stolen? How long would it take you to realize it?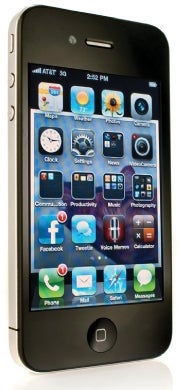 The survey of 2,000 mobile phone owners yields some noteworthy numbers. Men are more likely to notice their mobile phone missing in less than 15 minutes than women–40 percent of men compared to 29 percent of women. I'm not sure if the researchers delved any deeper, but my own theory is that it might be a function of purses. My smartphone is always in my front left pocket and I can easily tell if it's there or not. My wife's smartphone is in her purse, and there is a 50-50 chance at best of finding the thing in there even if you try–so she is much less likely to realize if it's lost or stolen.
The research also found that younger mobile phone owners are more in tune with whether or not the device is present. 28 percent of respondents between the ages of 18 and 24 would notice their mobile phone missing within five minutes, while only 13 percent of respondents 55 or older would realize the device was gone so quickly. There is also an interesting stat suggesting that married people are only half as likely as unmarried people to notice a missing mobile phone.
Aside from some curious stats to chat about with friends and co-workers over lunch, though, is there any value to this study? Well, consider this: if you accidentally left your mobile phone on the table at a restaurant, and you didn't even realize it for an hour, what do you think the odds are of you getting it back? How much data and personal information would be compromised if you lost your smartphone?
"Our observations here at SecurEnvoy suggest that the volume of data carried on the modern mobile–which may also be a smartphone–in the form of contacts, text plus picture messages, and the `life' of its owner, is steadily rising," says Steve Watts, Co-founder of SecurEnvoy.
Granted, you can take the survey with a grain of salt. SecurEnvoy is in the market of protecting data on smartphones, so it has an obvious vested interest in beating this drum. But, you should at least give some consideration to the study, and realize that some form of data encryption and secure authentication for your smartphone is probably wise.
Face it–even if you realized that your smartphone was lost or stolen in five minutes or less, the odds are still against you recovering it, and you don't want your personal information exposed and compromised by the stranger lucky enough to stumble upon it.