I love a good flame war between rival tech companies, but two recent attacks on Apple's iPad by HP and Dell executives failed to stir my emotions, except one: sympathy.
Reading the remarks of Dell marketing head Andy Lark and HP senior vice president Stephen Dewitt made me feel sorry for both companies. Apple's destroying them in the tablet market, and there's not a whole lot they can say or do about it.
Dell's Delusion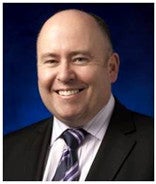 I feel pain for Lark, who for some reason said the following to CIO Australia about the iPad: "An iPad with a keyboard, a mouse and a case [means] you'll be at $1,500 or $1,600; that's double of what you're paying." As PC World readers pointed out, an iPad mouse doesn't exist, and if you add a keyboard and case to the priciest iPad, you still wouldn't crack $1,000.
But that misguided comment isn't my main concern. The bulk of Lark's comments are about how Dell has taken a "considered approach to tablets" because the company does most of its business in the enterprise market. I interpret that to mean Dell wants to create Windows tablets — the company has been showing off a 10-inch concept device running Windows 7 — but right now, the software isn't working in Dell's favor. Windows 7 just isn't designed for touchscreens, so Dell will not really be able to embrace tablets until Windows 8 comes around. Being powerless on the software front must be tough, especially while Apple is making its hardware thinner, lighter and faster.
HP's Palaver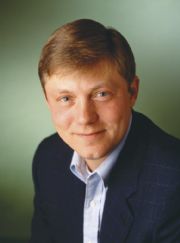 DeWitt's iPad bashing is a little more obscure than Lark's comments. Speaking at a conference for HP's channel partners, DeWitt criticized the relationship Apple has with the companies that sell and service its products. "Apple's relationship with partners is transactional, completely. Apple doesn't have an inclusive philosophy of partner capabilities, and that's just absurd," he said.
I can't speak for Apple's channel partners, but it seems obvious to me why Apple might treat them as transactional: it can. The iPad 2 is selling out everywhere, and while DeWitt can talk all he wants about having an "inclusive philosophy," what really matters in the end is whether the product is selling. And the iPad 2 is selling.
Besides, Apple doesn't need channel partners nearly as desperately as they need Apple. Thanks to the Apple Store, the company already has its own point of sales, service and training. When an iPad breaks, Apple doesn't need the Geek Squad. Its Genius Bar does the job. That must be frustrating for a company like HP.
Don't get me wrong, I'm excited for the competition that the iPad will face this year. Android 3.0 got a rough start in the Motorola Xoom, but it'll eventually come along; Research in Motion's BlackBerry PlayBook deserves a chance, despite a lack of buzz; and HP's TouchPad promises a whole bunch of features that the iPad lacks. But until Dell and HP actually launch products that can go toe-to-toe with the iPad, all they can do is talk. And they're clearly running out of things to say.
Follow Jared on Facebook and Twitter for even more tech news and commentary.