Samsung says it is not using rogue software to record every keyboard stroke users make using Windows-based Samsung laptops. The denial comes after security researcher Mohamed Hassan accused the company in a Network World article of installing keylogger software called StarLogger on Samsung laptops.
"Reports that a keylogger was installed in Samsung laptops are not true," Samsung said in a statement to PCWorld. "Our findings indicate that the person mentioned in the article used a security program called VIPRE that mistook a folder created by Microsoft Live Application for a key logging software, during a virus scan." IDG, the parent company of PCWorld, also publishes Network World.
Analysis by third-party security researchers at F-Secure have backed up Samsung's claim. "We did not find StarLogger, or any keyloggers from the [Samsung] laptops we tested. These included Samsung R540, RF710, QX310, SF510, X125 and NF310. They were all running different versions of Windows 7," F-Secure said in a blog post.
Fraser Howard, principle threat researcher in SophosLabs, told PCWorld he also tested Samsung laptops using VIPRE and Sophos' own security software. VIPRE came back with a false confirmation that the laptop had keylogger software, while Sophos' did not. GFI Software, the company behind VIPRE anti-virus, has issued a mea culpa over the matter and says VIPRE's false detection of StarLogger has now been patched.
On Wednesday PCWorld scanned a 13″ Samsung Series 9 and found no traces of keylogger software.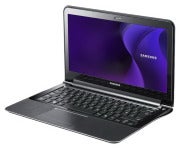 The Original Accusation
Hassan said he found the rogue software when doing anti-virus scans on two different brand new Samsung laptops–a Samsung R525 and R540. The purported rogue program was found in a folder marked "C:WindowsSL," according to Hassan. That folder location is where StarLogger typically installs itself. GFI Labs has confirmed in its blog post that VIPRE was improperly identifying that folder as containing StarLogger. Hassan did not return repeated requests for comment.
Network World's original story has now been updated to state that Hassan and a Network World writer are working with Samsung engineers, faculty at the Norwich University Center for Advanced Computing and Digital Forensics and the "anti-virus vendor whose product identified the false positive" to investigate this matter further. Alex Eckelberry, general manager for GFI Security told PC World it is in contact with Samsung over VIPRE's false positive, but has not yet been in touch with Hassan. Network World says it will post news about the group's findings as soon as possible.

Unanswered Question
Although Samsung has been cleared of installing keylogger software in its laptops there is still one outstanding question in this matter. Why did a Samsung customer support representative reportedly confirm to Hassan that Samsung used keylogger software to "monitor the performance of the machine and to find out how it is being used?"
Could it be a Samsung representative misspoke when confused by Hassan's question? Did Hassan take Samsung's customer service reps answer out of context? Maybe it was a little of both of the above? We may never know.
Samsung says it is investigating the matter and an official statement will be sent out shortly.
Connect with Ian Paul ( @ianpaul ) and Today@PCWorld on Twitter for the latest tech news and analysis.