Hardware maker Hercules this week gave Linux fans a nice boost by unveiling two new additions to its eCAFÉ netbook line that use ARM processors and run the open source operating system.
The eCAFÉ Slim HD is billed by the company as the slimmest and lightest model in its category, while the eCAFÉ EX HD was designed to offer the best battery life on the market. Both feature an ARM Cortex-A8 processor and a custom Linux-based operating system along with an unusual design in which the screen folds into the body for extra protection.
Due in April, the 10-inch netbooks will be offered at suggested retail prices of $229 and $269, respectively.
13 Hours of Battery Life
Offering a form factor that's only 0.8 inches thick, the eCAFÉ Slim HD model sports multiple essential connectors, including three USB ports, an Ethernet port, headphone and microphone connectors, and a card reader. Its weight is just 1.9 pounds.
At 1.1 inches thick and 2.4 pounds, meanwhile, the EX HD model is built just slightly larger and yet features 13 hours of battery life in real use conditions, Hercules says. An HDMI port and multimedia touch controls are designed to make it easy for users to watch videos on their TVs.
Both devices offer near "instant-on" capabilities–waking up from standby mode in just four seconds–and both smoothly play 720p HD videos, Hercules says.
Syncing Across Platforms
In addition to the ARM Cortex-A8 processor and Linux-based Hercules eCAFÉ Netbook Edition operating system, the new netbooks feature 512MB of DDR2 RAM, WiFi 802.11b-g-n, 1024-by-600-pixel displays, and a webcam with built-in microphone. Storage capacity starts at 8GB Flash iNand for the eCAFÉ Slim HD and 16GB for the EX HD.
Applications are grouped by theme, and they include a full, Office-compatible productivity suite, an audio player and music manager, a video player compatible with most formats, and an instant messaging system.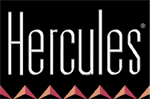 Taking the Linux-friendliness even further is the eCAFÉ Sync application, which lets users connect their netbook to their main computer–whether it runs Linux, Windows or Mac OS X–via an included mini-USB cable, enabling quick and easy file transfer.
Optimized for low power consumption, the fan-free devices operate quietly and without overheating, Hercules says.
All About Choice
After years of a product landscape more or less dominated by Windows-only choices, it's great to see manufacturers increasingly offering customers alternatives. Tablets, laptops, all-in-one PCs and netbooks are all among the devices to emerge running Linux in recent months, giving individual and business users a way to get off the Microsoft treadmill at last.
Follow Katherine Noyes on Twitter: @Noyesk .