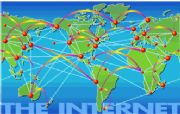 Today we all use our smartphones and our broadband-equipped home and work PCs to instantly access information and data on just about any topic via the Internet.
But have you ever taken a few moments to realize how far we've come since our first forays online? Were you among those who tried it in 1994 or 1995 when the Internet was in its nascent stages for home users?
To honor this vital part of everyone's personal and work lives, we compiled a list of 20 huge Internet advancements and developments. We didn't try to re-create the history of the Internet in this two-part article. Instead, we decided to focus on events that were game-changers when they occurred–and that remain so even today. A lot has happened in a brief timeframe. Let's start back in the 1970s.
1978: MUD, the groundbreaking multiplayer online computer game, arrives
In August 1978, the original MUD (Multi-User Dungeon) text-adventure computer game was released by student Roy Trubshaw and Professor Richard Bartle at Essex University in England. The most notable aspect of the game was a huge new feature never before seen: the capability for several hundred people to play against one another simultaneously online. "There were multiplayer games before that," but they were for only a handful of players, says Jessica Mulligan, a longtime computer games consultant, historian, author, and expert. "This was the first one where really hundreds of people could get in and play in the same universe, the same world. That was what was so cool about it."
MUD was a genuine game-changer, she says, and it has been the model for all multiplayer computer games that have followed. "They hadn't intended to create a game," she says. "Richard, being a Dungeons & Dragons fan, decided to use a game as a model for a development project, and it basically created an industry." You can still play an early version of MUD online if you want to take in a bit of gaming history.
1985: A company registers the first Web domain name
It's truly hard to believe that there was a time when companies around the world were not on the Internet with full-featured homepages, graphics, business information, and more. Yet that was the case until the first Web domain name, Symbolics.com, was registered on March 15, 1985, way before the first Web browsers were in broad use. Today the Symbolics.com domain is owned by XF.com Investments, a domain-holding and development company in Missouri, which purchased it in September 2009 from former computer and software vendor Symbolics. And although these days it seems as if every company rushes online to reserve its own little piece of the Internet through domain names, back in the mid-'80s it took 32 months for the first 100 domain names to be registered.
What began as a trickle, however, later became a flood as the Internet became the place where business comes to do business. Today the Web has more than 94 million registered .com domain names, and a combined total of 129.7 million domains including .net, .org, .info, .biz and .us addresses. Few companies go into business today without having an online presence and at least one registered domain name. It has become an expected part of being a successful business.
1994: Hate pesky banner ads? Here's where they started

The first online banner advertisement–those annoying ads that often flash and hurt your eyeballs with their gaudiness–appeared in October 1994, according to Web historians. An AT&T banner ad, held up as the first such ad, dates back to October 25, 1994, says one online source. Other experts point to banner ads on Hotwired.com that surfaced at about that same time.
But even if the identity of the first ad is in dispute, the road these early marketing messages paved was huge in that companies quickly recognized a way to gain revenue from being on the Internet. Once online content could be paid for via ads, the entire marketplace changed overnight. Newspapers, radio and television stations, and other media outlets, which for decades had been cash cows due to healthy advertising revenue, saw their whole economic picture change, forcing them to go online just to try to survive. Those same issues continue today.
1994: Wi-Fi Internet access changes everything
We take it for granted today that we can use our computers just about everywhere–in coffee shops, airports, hotels, and all places in between–through the magic of wireless connections. Although Wi-Fi has become increasingly available and popular in the past few years, it had its humble beginnings at Carnegie Mellon University in Pittsburgh in 1994, where people claim to have built the first such network before the first Wi-Fi standards were even adopted in 1999.
Now Wi-Fi availability is a factor that we consider when choosing where to eat lunch, travel, and even play. Its flexibility and convenience can make working or studying on the go a reality for students, businesspeople, and even vacationers, who can now stay in touch and get tasks done wherever they are, making the Internet portable–a truly significant change.
1994: E-commerce comes to the Web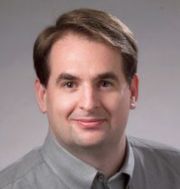 A year before Amazon.com opened for business, a small Nashua, New Hampshire-based company, NetMarket, became the first company to complete a secure, commercial transaction on the Internet. The item sold via e-commerce was a music CD by Sting that sold for $12.48, plus shipping, on August 11, 1994, to a Philadelphia man. Daniel Kohn, the then-CEO of the company, had built the first online music CD store that was connected to a merchandise database. From that small beginning, a global e-commerce industry would follow, as businesses quickly discovered that they could easily buy and sell to one another as well as to consumers from Websites that could serve customers 24 hours a day, seven days a week. Stores could essentially come to the customers, bringing them items from anywhere on earth.
Companies around the world do this every day now, and so do craftspeople, in-home workers, and other people who can create simple Websites and sell their wares globally. The opening of such a direct and wider marketplace may be the biggest change to hit the business world in history.
1995: Welcome to eBay, the global garage sale
In the old days before the Internet, if you wanted to sell some no-longer-used toys, car parts, dishes, or books, you put signs up in the neighborhood and held a garage sale. Wow, that is so 1970s! Since September 1995, when the online auction marketplace eBay.com launched, things have changed in a huge way. With its first online auction on Labor Day weekend in 1995, eBay transformed how goods are sold around the world. Now sellers could attract buyers from areas far from their homes, with the potential to get higher prices for their items.
eBay even came to the rescue in helping buyers and sellers handle their transactions, by integrating an online payment service, offering purchase-satisfaction guarantees, and more. Today, if you have something to buy or sell and you want a global reach, eBay.com is likely one of your first destinations. For collectors, garage-sale lovers, and everyone in between, if you can't find it here, you just may not be able to find it anywhere.
Next: Amazon.com arrives
1995: Amazon.com offers online shopping, from soup to nuts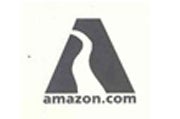 We've been buying things online for at least a decade now, so it's hard to recall when and where Internet shopping actually began. But for many folks, it all started with the soaring popularity of Amazon.com, which sold its first item online in July 1995. That first sale, a copy of the book Fluid Concepts & Creative Analogies: Computer Models of the Fundamental Mechanisms of Thought, was merely the beginning.
In January 2011, Amazon announced that its fourth-quarter sales were up 36 percent–reaching $12.95 billion. It continues to sell and ship a growing spectrum of merchandise, from books, DVDs, and CDs to vacuum cleaners and appliances. What made Amazon.com's model earth-shattering was its simple, information-filled Website, excellent customer service, low prices, great sales, vast selection, and fast free shipping with a $25 order. Lots of companies offer similar things, but none has captured the online market as Amazon has. For consumers, the site is often the first and last place to look for anything you might want to buy. And its used merchandise, with great customer support if problems crop up, is a huge bonus. Amazon continues today to show other online sellers how it should be done.
1995: Online streaming video debuts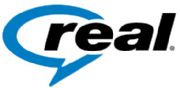 I have shocking news for you: The first streaming video online didn't come from Netflix. Okay, maybe you're not shocked. Actually, the first event ever streamed live online came in 1995 courtesy of Progressive Networks, which later became RealNetworks. The event was a live broadcast of a baseball game between the Seattle Mariners and the New York Yankees. That first stream launched an industry–now we can get movies and TV shows streamed into our homes over the Internet through a wide range of sources.
As for Netflix, it may have started out as a DVD-by-mail online business on April 14, 1998, with 925 titles up for grabs, but by early 2007 the company offered online video streaming, allowing subscribers to watch movies directly on their computers. In January 2008, Netflix began video streaming that users could watch on TVs. RealNetworks' early progress certainly helped pave the way for the incredible entertainment options we all have today.
1996: AOL Internet-access charges go 'all-you-can-eat'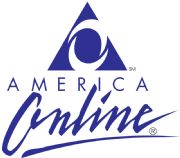 It may seem minor today, but the announcement on October 29, 1996, was a landmark event. That was the day when America Online, one of the dominant ISPs in the United States, unveiled its plans to lower its fees and charge users a flat $19.95 a month for all the Internet access they wanted. The old fee structure had included 20 hours of access for $19.95, plus $2.95 for each additional hour.
The unlimited pricing plan was a game-changer for users, who could enjoy the Internet far more extensively, and huge for competing ISPs, which would copy the all-you-can-eat model and leave AOL in the dust. Do you even remember when most people paid for their home Internet access by the hour?
1996: Broadband Internet access adds zip to the Web
Many of us were just dipping our toes into "that Internet thing" back in 1994. We would sit there, waiting patiently as our high-tech fax modems made funny scratching noises and beeps while connecting us to the Internet. That sure seems like a million years ago, doesn't it? Though the first North American high-speed broadband services surfaced in 1996, they became available in the United States in a big way by 1999. That prompted a huge jump in household broadband use, the figure soaring sevenfold from 9 percent of households in 2001 to 64 percent in 2009, according to a report by the U.S. Commerce Department and the National Telecommunications and Information Administration. Thanks to fast download and upload speeds, the Internet became a place where people and businesses could truly accomplish great things.
For more, see "20 Game-Changing Events That Shaped the Internet, Part 2." And for another perspective, read "The 16 Greatest Moments in Web History."