We take the Internet for granted now, but a lot of developments helped to make it the gargantuan shopping, socializing, commerce-helping, video-sharing behemoth what it is today.
In this two-part retrospective, we didn't try to re-create the history of the Internet. Instead, we focused on online events that were game-changers when they occurred. For our discussion of earlier milestones (1978 through part of 1996), read "20 Game-Changing Events That Shaped the Internet, Part 1."
1996: Google starts on the path to becoming a verb

It began as a college project of Stanford University students Sergey Brin and Lawrence Page after they met in 1995. Called "Backrub," the project was the start of a joint idea in 1996: creating a better "search engine" that would allow people to more accurately find information on the fledgling Internet. But it became so much more. Renamed in 1997 and incorporated as a company on September 7, 1998, the Google brand now encompasses a myriad of products and services, including Google Docs, Gmail, Google Calendar, Google Earth, and Google News.
Google continues to be the most-used search engine in the world, with 89.4 percent of the search market, according to March 2011 statistics from StatCounter.com. Google search rankings make or break companies, and determine their business success. Millions of people around the world use Google every day in a wide assortment of languages. Which search engine do you use most often? I'm betting that it's Google.
1996: People post used cars and more on Craigslist

When Craigslist began in March 1995, it was just a private online bulletin board with posts from software programmer Craig Newmark to his many friends in San Francisco. But so many people began sharing it and using it in the city and surrounds that its growth forced a move to a Website on the growing Internet in 1996. The site's first official domain registration happened on September 11, 1997, according to a Whois search.
What made Craigslist so earth-shattering in the Internet world? It was all about free access, a simple interface, convenience, and good results for users. Craigslist postings instantly started helping people find jobs, sell vehicles, rent apartments, barter goods and services, find a housecleaner, and much more, all at no cost. It grew quickly, adding Boston as a second city in June 2000, and hundreds more in the ensuing years. Today, Craigslist listings are available in more than 695 cities in more than 50 countries around the world. It sees more than 50 million users a month in the United States alone, with more than 20 billion page views each month. Now that's exposure.
1996: Online books pave the way for modern e-books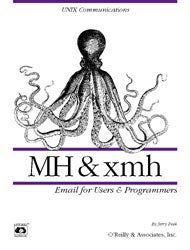 With everything rushing to the Internet by the mid- to late-1990s, it was only a matter of time before the contents of printed books would also go online, giving readers new and easy ways to search, store, and carry reading material. The first book recognized for being published online was a highly technical tome from the former O'Reilly & Associates: MH & xmh: Email for Users & Programmers . Written by Jerry Peek originally in 1991, the book was posted online in June 1996, under the terms of the GNU General Public License. Sure, it wasn't a book that you'd take with you on a laptop to read at the beach, but it was a groundbreaking start. The book advised IT departments on how to work with MH e-mail commands on Unix systems.
The availability of MH & xmh online was a modest beginning that arguably led to what we now can get almost anywhere: e-books on electronic handheld devices. It was possibly the Kindle, Nook, and iPad of yesteryear, which makes its debut relevant and eye-opening.
1997: Blogging transforms the Internet into a place for personal conversations
The first time the word Weblog was used online was in December 1997. The term was soon shortened to blog, and by early 1999 officially 23 blogs were in existence online, according to BlogHerald.com. Things have certainly changed. Blogs are everywhere, ranging from the personal rants of movie stars and regular citizens alike to corporate sounding boards for companies from tech vendors to toilet-paper makers.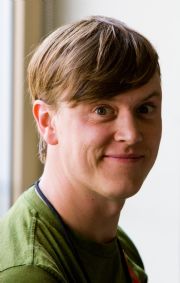 A May 1999 story on Salon.com detailed the new phenomenon of blogs and "Web journalists." A 2004 story in the New York Times identified Justin Hall as perhaps the "founding father of personal bloggers" starting on January 23, 1994, when he began his blog, which morphed into "Links from the Underground." Asked in a recent e-mail why he began the blog, Hall replied: "I thought the Web was amazing, and I wanted to participate in it! I saw how many silly pages there were on the early Web, and I thought Web pages can't be expensive or difficult to make. So I looked up a few basic lessons and tried my hand." From such simple beginnings emerged a movement on the Internet that gains new participants every day.
1999: Online music-distribution software Napster shakes up the music industry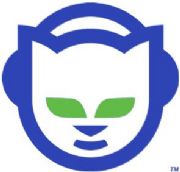 When 18-year-old college freshman Shawn Fanning wrote the music-sharing application Napster and began to distribute it in 1999, he probably didn't know what would happen next. He created the program as a way to give computer users the ability to share and exchange music files using servers connected over the Internet. Napster users could take and leave songs for free as desired in small, easy-to-handle files that played on popular music players. It was great fun for students and music lovers, but it posed a threat to the very livelihood of the music industry, which took Fanning and Napster to court. A federal judge ordered Napster to shut down in July 2000, and after appeals were exhausted, an appeals-court judge followed suit, ordering a shutdown in February 2001.
Colleges even felt the heat and banned Napster use on their campuses so that the recording industry wouldn't sue them in turn. It wasn't long before Napster as it was envisioned died on July 1, 2001. Its brief life, however, changed the music business almost overnight, and still has repercussions to this day.
Next: iTunes, Facebook, the first YouTube video, and more
2003: Apple's iTunes store redefines the global sale of music
What a difference a day makes. Apple introduced its iTunes online music store to the world on April 28, 2003, giving customers a new, catalogued, easy-to-use, searchable, portable, and inexpensive way to buy music from the bands they love. The iTunes software had been around since 2001, allowing users to put the music they already owned into the program so that they could play it on different devices.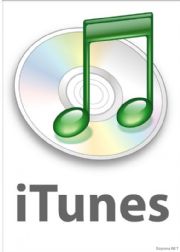 It was the iTunes store concept, however, that moved the music scene ahead significantly. Though music lovers in the past had bought vinyl albums, cassettes, and 8-track tapes for years, the incredibly popular iTunes store completely redefined how a new generation would buy its music: by the song track instead of by the CD or album. The store even affected things beyond consumer purchasing patterns–it helped redistribute power among musicians, music studios, and their listeners by making music a relatively cheap commodity. One big benefit: The business model has given emerging bands a chance to sell their songs one by one directly to consumers who want to hear them.
All of this constitutes a world-changing event for the music industry and for users, who can go online wherever they are to buy and load the tunes they want onto their iPods and other players. Other services have been trying to ape what Apple built with its iTunes store, but so far no one else has attained the cachet, grace, and appeal of Apple's approach.
2003: Skype brings new allure and features to online chat
Online chat (also called instant messaging or IM) has roots that go back to the BBS (bulletin board systems) and Internet Relay Chat of the late 1970s. Those early services led eventually to what many experts call the first true online chat: the CompuServe CB Simulator program in 1980. But to millions of users who discovered online chat around 1996, the service that really brought it home was America Online and its varied, expansive, and seemingly unlimited chat rooms for AOL subscribers. (Of course, that was in the days when AOL actually had millions of subscribers.) Those chat rooms brought together people from all over the world to talk about everything, anything, and even nothing. We hadn't seen chat grow in such a huge way before.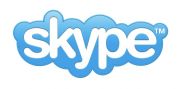 The tables turned yet again, though, in 2003, when the online service Skype was founded. Bringing together IM, video, and Voice-over-IP service, Skype revolutionized chat just as much as AOL did in the mid-1990s. Skype allowed users to find new ways to communicate globally, in real time, using computers, text, Webcam video, voice, and even landline or cell phones in an intricate web of connections. Skype had "an average of 124 million connected users per month in the second quarter of 2010," according to the company's Website. "Skype users made 95 billion minutes of voice and video calls in the first half of 2010, approximately 40% of which was video," the company says. And that's why Skype continues to be incredibly influential today.
2004: What do you mean by 'Will you friend me on Facebook?'
The biggest player in social media began quietly in a Harvard University dorm room in February 2004, when Mark Zuckerberg and cofounders Dustin Moskovitz, Chris Hughes, and Eduardo Saverin launched a little thing they called Facebook. The idea was simple: Create an online place where all the students at Harvard could post "profiles" of themselves so that they could more easily get to know one another and become better friends. The service caught on so quickly that it expanded to three other Ivy League schools the next month. And it didn't stop there.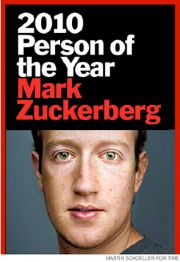 By that December, the site hit 1 million users, and the race was on. It soon expanded beyond college students and became a site where anyone could find and communicate quickly with their friends. In just a short time, it has become a place where many people habitually go multiple times a day to see what's happening. It's like the old neighborhood fence of the past, where anyone can head over to chat, catch up, and share laughs or tears with the people we love.
Facebook has had its share of drama, too, as the original foursome who built it ended up in a legal battle over money and status (as portrayed in the 2010 film The Social Network ). More than 500 million active users around the globe participate, with more than half of them logging in daily, for a total of more than 700 billion minutes a month, according to the company. Just how influential and important has Facebook become? Last December, Mark Zuckerberg was named Time magazine's Person of the Year for 2010. Facebook is everywhere, from online to the movies to the mass media. It's so big that your mom, your dad, and even your grandmother are probably even on it. It's an ongoing happening.
2005: The birth of YouTube ('They have really, really, really long, um, trunks')
"All right, so here we are in front of the elephants…" And with that, the YouTube craze began as a Website where users can post and share videos of just about everything they create or watch. Although YouTube premiered on February 14, 2005, it wasn't until 8:27 p.m. on April 23, 2005, that the first video was uploaded for the world to see. Titled "Me at the Zoo," the 19-second clip is simple. It shows one of YouTube's founders at the San Diego Zoo in front of the elephant enclosure, talking about their trunks.
Today, YouTube is the place to be for sharing video online, with more than 13 million hours of video uploaded to the site by users last year, according to the company, as well as more than 700 billion playbacks in 2010 alone. The site is localized in 43 languages in 25 nations, and it receives more than 100 million views daily. What makes it so important is that it brings huge numbers of people together very quickly to see what has been happening in the world. When a video clip goes viral on YouTube, everyone hears about it. That's power and influence, and that's what makes YouTube huge.
2006: Twitter arrives, and the Times Square news ticker appears in your hands
The first Twitter message ever sent wasn't about what someone had for lunch or about floods, wars, politics, or celebrities. Instead, the first tweet ever sent, issued on March 21, 2006, simply said "just setting up my twttr." That short text message, sent by Jack Dorsey, the creator, cofounder, and chairman of Twitter, triggered an overwhelming cascade of tweets that continues today. Why is this important? People all over the world have adopted Twitter as a way to distribute information, in news-bulletin form, just like the tickers on Times Square buildings. People are using it after disasters such as the earthquakes and tsunamis in Japan, as well as for telling friends and acquaintances whatever needs to be said.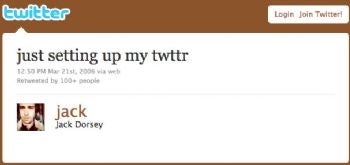 Twitter is an integral part of every happening in the world nowadays because its users are connected with it. Some people still wonder what's with this Twitter thing, but if you are not at least paying attention, you are missing a very important communications tool in the 21st century. Oh, and if you are keeping track, the first tweet by a sitting president came on January 18, 2010, from Barack Obama, while the first ever tweet from space came on January 22, 2010. You may want to know those trivia answers someday.
For another perspective on major events that formed the Internet, read "The 16 Greatest Moments in Web History."