Some Android tablets have unique features that set the devices apart from Apple's iPad 2. Toshiba is offering its Tablet with a replaceable battery option, which users can buy for $89. Keyboards for Motorola's Xoom and Samsung's Galaxy Tab are available with specific keys that make it easy to use and navigate the Android OS. Other handy accessories such as M-Edge's Convertible Sleeve can be used for both e-readers and tablets.
Motorola Xoom Accessories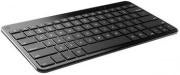 Some accessories, such as the Wireless Keyboard, provide additional functionality to Motorola's Xoom. The full-sized Wireless Keyboard enables users to type on the Xoom via a Bluetooth wireless connection. The feature that sets it apart from other wireless keyboards is shortcut keys designed to provide quick access to Android applications. But at $69.99 it is expensive. The keyboard also works with Motorola's Atrix 4G smartphone, so the accessory may be worth the price if you own both devices.
Motorola is also selling a speaker dock for $129.99 and a standard dock for $49.99, both for the Xoom. Motorola's online store also offers an HDMI cable at $39.99 to connect the Xoom to high-definition TVs. The site also offers cases and covers for $29.99.
Samsung Galaxy Tab Accessories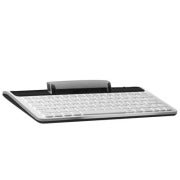 Samsung's Galaxy Tab is available with a 7-inch screen, though a 10-inch version is due out later this year. The company offers the Full Size Keyboard Dock, which offers more features than the product name suggests. A dock at the top can keep the Tab charged and connect the tablet to the keyboard. Another cool feature is a headphone jack outlet at the back of the keyboard, which could be handy when trying to maintain silence. It's unclear if the dock will accommodate the upcoming 10-inch Tab. The Keyboard Dock is priced at $79.99 on Samsung's website.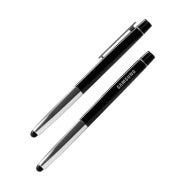 Other Tab accessories include Samsung's $19.99 Conductive Style, a digital pen stylized like a "premium writing instrument," according to the company. A range of covers and cases are available on Samsung's website, with the protective covers priced at $29.99, and leather cases starting at $49.99.
BlackBerry PlayBook Accessories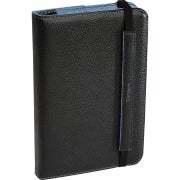 Staples also houses some accessories for non-Android tablets like Research In Motion's BlackBerry PlayBook, a 7-inch tablet that will begin shipping in mid-April starting at $499. Included are a $69.99 Rapid Charging Pod, a $49.99 Leather Convertible Case and a $59.99 Leather Book Binder, which looks like an e-reader case. Accessory maker Targus has listed a nylon Truss case for the PlayBook, which is listed at $34.99, though it is not yet available for order. Targus is also offering a leather Zierra portfolio case for the PlayBook priced at $54.99.
Multifunctional Sleeves
M-Edge is selling a $29.99 sleeve that can be used not only for Samsung's Galaxy Tab, but also Amazon's Kindle and Barnes & Noble's Nook e-readers. Calling it "Convertible Sleeve," M-Edge says the jacket gives users the "best of both worlds by combining the functionality of a jacket with the security of a sleeve." The front of the sleeve has four small pockets on the edges to hold a tablet or e-reader when in use.
Samsung Tab on the Wall
Vogel's offers Ringo mounts to place the Samsung Tab and iPad tablets on walls or car backseats. The Ringo Wall Mount can be screwed into a wall, and tablets can be placed into a holder that can rotate 360 degrees. With the Ringo Car Mount, a tablet can be mounted on a backseat. The tablet mounts will become available worldwide in late April, and are priced between $69.99 and $99.99.
Toshiba's "Screwdriver Savvy" Tablet
Toshiba Tablet, an upcoming 10.1-inch tablet, will include the unique ability to replace a battery, a feature not available in competing tablets. Toshiba says consumers have to only be "screwdriver savvy," and a replacement battery is already available for pre-order on Staples' tablet promotion site priced at $89.99. Other accessories for Toshiba Tablet listed include a case ($39.99), a back cover ($19.99) and a tablet pen ($14.99). In all, the Staples tablet website is a good one-stop shop that lists accessories for Toshiba Tablet and other devices. The release date and price for the Toshiba Tablet have not yet been announced.