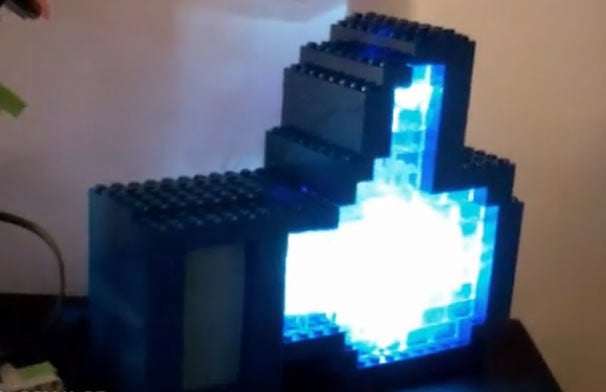 April Fools' Day brings us to the beginning of a new month, so it's a perfect time to look back at some of the hacks we covered during March–including everything thing from Lego bricks to robotic chess. Let's take a trip through the month and revisit some of the more interesting hacks from the last 31 days or so…
iOS 4.3:
On March 9th iOS 4.3 was released, and it was jailbroken the very next day. This hack allows you to jailbreak your iDevice unteathered. In other words, you don't need to jailbreak it everytime to restart the device. Get the full scoop from David Saetang.
LikeLight:
Are you completely obsessed with Facebook? Does your smartphone not keep you up-to-date enough? No worries. Now you can build your own Arduino-based Lego "LikeLight" that lights up whenever someone clicks the infallible "like" button on your Facebook page. Chris Brandrick has the story.
LED Stair Lighting Controller:
The LED Stair Lighting Controller is here to save your limbs! Using two sensory infrared beams, this hack lights up your stairwell (or any where else you put it) whenever the beams are interrupted by your presence. Elizabeth Fish gives you the lowdown on the pimped out stairwell.
RoboChess:
Sick of playing chess on a flat 2D monitor or playing against the same old people time and time again? Instructables user mJusticz shows you how you can turn your ordinary 3D chess board into one that actually plays against you and moves its own pieces. But beware, Wizard's Chess is just around the corner. Read on for the full details.
Homemade Portable NES Console:
Forget the 3DS. Nothing tops the original NES–especially when you hack it into a portable console. One very obsessed user built his own handheld console using a Nintendo on a chip (NOAC) board and you too can build one by checking out the story from Sarah Jacobsson Purewal here.
There were a number of other great hacks this month like the merge of the iPhone and DSLR hack and the Kinect Hack that lets you fly through cyberspace. For more hacks, make sure to check out GeekTech daily here, "like" us on Facebook, and follow us on Twitter.
Have a great April Fools' Day!
Follow James Mulroy on Twitter to get the latest in microbe, dinosaur, and death ray news.