No more USB warming gloves or singing reindeer for you and your loved ones. This holiday season, you're vowing not to give unwanted, kitschy gifts that wind up in a back closet for years. These presents involve helping a worthy cause, whether it's funding a charity in the name of your gift recipient, or helping that person improve their lot in life.
Let There Be Light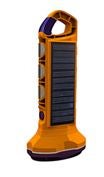 The solar-powered BoGo Light from SunNight Solar is built for places where electricity is hard to find, so it's perfect for an emergency. It can hang on a hook to illuminate a small space, or be held in the hand like any flashlight. The name stands for "Buy One Give One," and you can do just that: Purchase one light for $60 or $30, and SunNight sends another to a developing region. The company originally made only an orange light, then released one in pink to prevent men from stealing the gadgets from female villagers. The strategy worked. Now you can choose from an array of colors.
Lately the company has been enabling donations of $20 and $10 for smaller flashlights for Haiti earthquake survivors. If you really want to splurge, you can have a case of mini BoGo lights sent to the island nation for $500.
Recycling Help
You may know someone well enough to be intimate with the defunct Nokia candy-bar dumb phone and the Gateway desktop stashed in their garage. Help them offload the old equipment in an eco-friendly way by sending it behind their back to a trade-in service like Gazelle that pays for spent tech. You can share the check or gift card and peace of mind with your special friend.
Clean Up E-Waste
The vast majority of electronics, unfortunately, aren't recycled safely even if you take them to a recycling center. By and large, most tired devices travel overseas to landfills in high-poverty regions of Asia and Africa, where people risk their health dismantling the toxic metals and plastics by hand. The Blacksmith Institute works to clean up the pollution left from electronics waste, which has been estimated to put up to 100 million people at risk. You can make a donation in someone's name.
Pick Your Cause
Online services that offer to sponsor a worthy cause around the world are plentiful. Global Giving sells gift cards of $10 and up that let your recipient choose the cause where they want the money to flow. Themes include economic development, human rights, microfinance, and technology, benefiting vetted projects from Afghanistan to Zimbabwe. Changing the Present also offers plenty of options for good-cause gift cards. To prevent receiving unwanted material gifts, you can even create a gift registry for yourself, and share it with the loved ones who normally torture you with tacky presents.
On a similar note, Mercy Corps offers 40 gifts you can pledge toward families in a developing part of the world. Twenty-five dollars pays to teach women to build fuel-efficient cooking stoves, $80 supports computer training, and $150 gets someone a camel. In addition to the many virtual gifts on Facebook, the World Wildlife Fund now has a gift-giving center on the social network.
Dropping Knowledge
People might not trust Wikipedia as the end-all, be-all reference source, but the all-volunteer operation has become the fifth largest Website in the world. Why not cough up some change to keep it chugging along? Although you can't donate in someone else's name, you can honor your giftee by writing a brilliant Wikipedia biography about them, and include that with proof of your donation in their honor.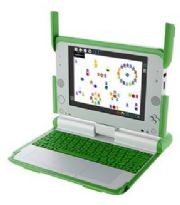 Instead of handing cash to a teenager struggling through school, you can get them a gift certificate toward textbooks on Chegg, or an e-reader like the Kindle that helps to save paper and trees.
Many iPhone and iPad apps, which you can buy as gifts on iTunes, are ideal for students and promote a "greener" lifestyle. You could buy a collection of apps for an iOS-loving bookworm. For $4.99, Instapaper lets you clip Web pages for later reading, and SoundPaper enables iPad notes, sketches, and audio recordings.
If the youth in your life has it all, you can help a low-income kid attend a private school with a donation to the Children's Scholarship Fund. Or, for $199, send a hand-cranked laptop to a kid in the developing world in the name of the kid you already know, through the nonprofit One Laptop Per Child program.
Miles and Miles
If you've racked up millions of airline miles in the air, why not share them with relatives who can't otherwise to join you for the holidays? Many airlines allow using miles for tickets or first-class upgrades for third parties. Alternatively, charities including the Make a Wish Foundation and the Red Cross accept donated miles for their workers and the people they serve. Through the nonprofit Fisher House, you can give miles to hospitalized American military service members and their families.
Carbon Calculators

If you lie awake at night worrying about how your lifestyle melts polar icecaps, plenty of carbon offset programs aim to undo the damage a pound at a time. TerraPass, one of the original services of this kind, lets you purchase offsets as a present. They charge $6 to make up for the equivalent of 1000 pounds of emissions, $71 to pay penance for a year's worth of driving a car, and hundreds of dollars to cover the emissions of a family of four. You could even use a carbon calculator to atone for a flight home for the holidays. The money funds projects such as capturing methane from farms and landfills, and running wind farms.
Help Individuals
Kiva, the well-known microloan service that connects small businesses in Asia and Africa with people around the world for seed money, last year began enabling loans for U.S. entrepreneurs. eBay's MicroPlace and the Mobile Movement are other options along these lines. Or, instead of a loan, you can visit ModestNeeds. The site lets you give directly to those in a pinch. For example, you can help a student buy a computer, a single mom catch up on utility bills, or a family pay the rent to avoid eviction.
In addition to serving the impulse to help people, most of these gifts are easy to order online. Even better, they can't be returned, so there's no need to save a paper receipt (although you should keep proof of the original e-mail order).
Updated 2:30PM PST to correct an numerical error.