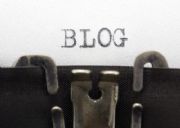 New media (the Internet) and old media (print) are always stepping on each others' toes–"bloggers have no ethics" and "print media is dead" are phrases commonly tossed around.
But this story might be a new low. According to blogger and medieval recipe enthusiast Monica Gaudio, a print magazine stole her article, published it in their magazine, and, when Gaudio complained, the magazine told her she should be grateful for the exposure and they deserved a "thanks" for editing it it for her.
Uh…yeah.
According to Gaudio's LiveJournal blog, she wrote an article in 2005 for the medieval cooking Website Gode Cookery, entitled "A Tale of Two Tarts." Early last week, a friend of hers contacted her to congratulate her on getting her article published in Cook's Source magazine, a small, free Western New England magazine with a circulation of about 20,000. Gaudio was confused, as she'd never heard of the magazine.
Using Google, she quickly found that she did have something published there–her article, now titled "As American as Apple Pie — Isn't!," graced page 10 of the Cooks Source Pumpkin Fest issue (the offending page has since been removed from the Cook's Source Facebook page, but you can still see some evidence in the table of contents).
After discovering her work had been published without her knowledge or permission, Gaudio figured it could have been an honest mistake–perhaps someone else had published the article on a free article database–and e-mailed the editor. After some back-and-forth, the editor asked Gaudio what she wanted, and Gaudio responded that she would like an apology on both Facebook and in the magazine, and a $130 donation to the Columbia School of Journalism.
According to Gaudio the managing editor, Judith Griggs, responded with the following points:
– The Web is considered "public domain" and [Gaudio] should be happy [Cook's Source] didn't just "lift" [her] whole article and put someone else's name on it
– Such "lifting" of articles, aka plagiarism "happens a lot, clearly more than [Gaudio] is aware of, especially on college campuses and in the workplace
– The article was "in very bad need of editing" and the magazine put time into rewriting it so Gaudio "should compensate [the magazine]!"
– Now that the article has been re-written, it will work well in Gaudio's portfolio!
More of the exchange was posted at Gaudio's LiveJournal blog on Wednesday night. Naturally, since the Internet is all about justice (or something like that), random angry Web users immediately jumped on the topic, posting comments on the Cook's Source Facebook page and discussing it on Twitter (#CrooksSource).
Follow Sarah on Twitter (@geeklil) or at sarahpurewal.wordpress.com