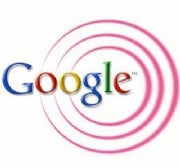 Google is getting into the holiday spirit once again this year by offering free in-flight Wi-Fi on all U.S. domestic flights run by AirTan Airways, Delta, and Virgin America. The gift of free Wi-Fi is officially sponsored by Google Chrome, the search giant's Web browser, and the deal lasts from November 20, 2010 to January 2, 2011.
Google says the free Wi-Fi gift will reach approximately 15 million passengers on over 700 domestic flights. Internet access for Google's free Wi-Fi is powered by Gogo Inflight Wi-Fi. AirTran, Delta and Virgin America have all recently outfitted their entire domestic fleets with Gogo's service.
Google this holiday season isn't offering free Wi-Fi in airports as it did with more than 50 regional destinations in 2009. Instead, Google is restricting its free Wi-Fi offer to airborne users only.
Gogo Inflight Wi-Fi
Typically, a 24-hour pass for Gogo Inflight Wi-Fi costs $11 or $12.95 for single-flight access. That means big savings for frequent fliers this holiday season, and a chance for those unwilling to pay for in-flight Wi-Fi the chance to give the service a try. Although, it's not clear if you will be required to create a membersh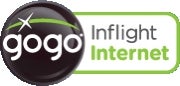 ip with Gogo to take advantage of Google's free Wi-Fi offer.
Gogo's Internet access relies on communication with cellular towers on the ground that are distributed throughout the continental United States. You can use your laptop or mobile device to access Gogo Inflight Wi-Fi just as you would with regular Wi-Fi on the ground. Gogo says you can expect connection speeds similar to what you'd get with mobile broadband.
In-flight Wi-Fi has its limitations, however. Voice over Internet Protocol (VoIP) calls using clients such as Skype or Google Talk are forbidden, according to current regulations from the Federal Communications Commission. Gogo also says its service doesn't support video streaming full-length television episodes or movies.
Be Safe
It's not clear if Gogo's Wi-Fi service uses any security measures on its network so it's best to assume that you will be using an open Wi-Fi connection. That means, if you're not careful, a hacker on board your flight could steal your information while you browse. A year ago, you may not have thought twice about it since the chances a malicious user would be on your flight were fairly low.
This year, however, things have changed thanks to the Firefox add-on Firesheep that makes it possible for anyone to break into your e-mail, Facebook and other online accounts in just a few clicks.
To minimize that threat, try using a free Virtual Private Network (VPN) client such as HotSpot Shield while you browse. A VPN creates a secure tunnel between you and the Wi-Fi router that will shut out Firesheep. You should also browse using SSL sites whenever possible (secure sites are preceded by "https://" in the address bar). Many sites offer SSL for sign-on, but then switch to an insecure connection after you've logged in, creating an opportunity for Firesheep to strike.
To find more information on how to stay safe using Free Wi-Fi read PC World's guide to using free Wi-Fi at Starbucks and my recent breakdown of Firesheep.
Free Wi-Fi from Google is a great way to pass the time on your flight home this holiday season. Just make sure you stay safe, and don't let a mischievous hacker ruin your holiday cheer.
Connect with Ian Paul (@ianpaul) and Today@PCWorld on Twitter for the latest tech news and analysis.