Samsung has sold three million Galaxy S series smartphones in the United States since the phones were introduced in July, according to a Reuters report. The company adopted a multicarrier strategy and has slight variations of the phone on all four major US carriers, managing to sell one million devices in a month and a half after launch.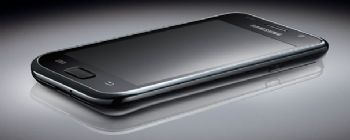 Samsung's announcement that it hit the three million mark comes just two months after it said one million Galaxy S Phones had been sold in the US. The phones run Google's Android mobile operating system. A company representative told Reuters that Samsung wishes it had more supply to satisfy demand, as "sales were brisk" on all the wireless carriers.
It appears a shortage of Samsung Galaxy S phones is because of the phone's 4-inch AMOLED display, which Samsung is now trying to address. There are predictions that AMOLED display shortages may last until 2012. There is no word on how severe the shortages are, or when stocks would be replenished.
Samsung says it has sold more than seven million Galaxy S phones globally. The company is now rolling out the Android 2.2 software update for Galaxy S phones on Verizon, AT&T, Sprint and T-Mobile. The company hopes to finish the rollout by the end of November.
Samsung's sales figures are impressive when looked at on their own. In comparison, Apple's iPhone 4, with which the Galaxy S phones are competing, hit the three million sales mark in its first three weeks of availability, despite a massive scandal involving its antenna design.
Other Google Android phone manufacturers like Motorola, which sells the Droid phones on Verizon, have not released exact sales figures for their handsets, making comparisons more an analysts' guessing game.
Meanwhile, Samsung hopes to sell more than one million Galaxy Tab Android tablets worldwide by the end of 2010 (it becomes available in the US on November 11). Apple sold three million iPads in 80 days.
Follow Daniel Ionescu and Today@PCWorld on Twitter