This year, if you wait until Black Friday–traditionally one of the most frenzied shopping days of the year–to score some spectacular savings on holiday electronics and tech buys, you may have waited too long.
Several retailers, notably Best Buy, Newegg, and Sears, already have started their Black Friday specials. Many retailers are placing more emphasis on daily deals well ahead of November 26, the great traditional shopping day after Thanksgiving.
Hunting down the holiday bargains can be worthwhile. Analysts told PCWorld earlier this month that the greatest savings this year are likely to be found for HDTVs, especially in the 50- to 55-inch category; Blu-ray players and movies; laptops but not netbooks, and possibly e-book readers.
(Reviewed: Top 50-, 52- and 55-Inch HDTVs)
Black Friday Overload?
We may already be on Black Friday overload, however. Daniel de Grandpre, of the deal site DealNews, says: "With Black Friday sales, ad leaks, and announcements [that started] as early as September, there's no question that retailers run the risk of overusing the term "Black Friday" and causing shoppers to tune out."
However, Kathy Grannis of the National Retail Federation (NRF), which represents retail sellers, disagrees.
"Shoppers won't let retailers get off so easy as to not wow them on the actual Black Friday," says Grannis. "Black Friday is the one day of the year that retailers have no choice but to pull out all the stops, and we expect that to be the same this year."
Black Friday Strategies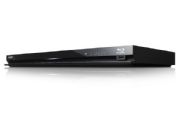 If you still want a Black Friday in-store battle plan, several deal sites have just posted what they say are advance copies of Target's November 26 in-store offerings, including a Sony BDP-S70 Blu-ray player for $99 and movies to match for $8 to $13 each. Also listed: a Westinghouse 40-inch 1080p LCD HDTV for $298. (Sign up to receive Target's Black Friday Doorbusters sales information.)
One of those sites–GottaDeal.com–has taken a consumer advocacy role regarding Black Friday, posting a useful Black Friday 101 Tips for Retailers list, which, among other things, suggests that stores use a ticket system for the more popular items to avoid crazy rushes and urges the stores to make the shopping experience more useful by listing how many of each popular item they actually will be selling.
If you really want to make things easy on yourself, though, the NRF says that gift cards will remain the most requested holiday gift this year, with 57 percent of people asking for plastic as a present.
Online Shopping
You can easily avoid those kinds of in-store messes, of course, by shopping online at your own convenience, even if you are doing it on November 26. Just check in or register with your favorite retailers or friend them on Facebook ahead of time to see what offers may come your way. For instance, Amazon.com starts a week of holiday deals on Monday, November 22, four days before Black Friday.
More people are expected to shop online this year than in 2009. In a report issued this week, Forrester Research analyst Sucharita Mulpuru forecast that U.S. online sales in November and December will increase nearly 16 percent over last year, reaching $51.7 billion.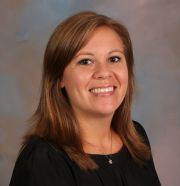 If you don't get into the shopping groove until after the Thanksgiving weekend, many major retailers are also registering consumers now so that they can notify them of their CyberMonday deals (Cyber Monday is November 29). Check your favorite retailer's site for details.
De Grandpre from DealNews told PCWorld earlier this month that he is a firm believer in skipping the 2 a.m. doorbuster madness by shopping online. Last year, pretty much all the deals in stores were available on the Web, too, he says. If you have to get up early to grab a limited-quantity deal, he advises that you do so from home.
"There's no way to lose when it comes to scoring good deals this year," says NRF's Grannis. "For some, online promotions like free shipping are just as attractive as saving 20 percent on your entire purchase in-store."
Daily Deal Links for Major Stores (not all deals are tech-related)
Sixth Avenue Electronics Deal of the Day
Senior Editor Anne B. McDonald covers consumer issues for PCWorld.