Amazon has pulled copies of The Pedophile's Guide to Love and Pleasure: A Child-Lover's Code of Conduct, a book that hit number 65 on its list of the top 100 best-selling paid e-books .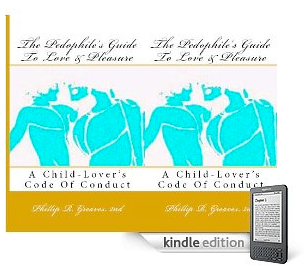 Amid the public outcries, spurned by widespread media attention and calls to boycott Amazon during the all-important holiday shopping season, the online retailer initially defended its right to publish The Pedophile's Guide:
"Amazon believes it is censorship not to sell certain books simply because we or others believe their message is objectionable. Amazon does not support or promote hatred or criminal acts, however, we do support the right of every individual to make their own purchasing decisions," the company said in a statement. (TechCrunch has a sample of the controversial text if you're so inclined.)
Then Amazon changed its mind and removed the e-book from its Kindle Store today.
Phillip R. Greaves II, author of the self-published Pedophile's Guide, defended his book and attempted to delineate the pedophiliac mentality.
"True pedophiles love children and would never hurt them," Greaves II said in a phone interview with CNN.
According to Greaves, the e-book wasn't necessarily a how-to guide, though "there are certain parts that are advisory." The book also "established boundaries" that should not be crossed — Greaves' "attempt to make pedophile situations safer for those juveniles that find themselves involved in them."
In an interview with The Smoking Gun, Greaves said that he himself was not a pedophile. "The best advice I can give a pedophile is accept that masturbation is your best friend," Greaves said.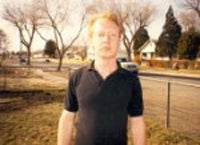 Regardless of our culture's predominantly negative views of pedophilia, The Pedophile's Guide saw a 101,000-percent increase in sales. I'm assuming these purchases were by people motivated by media attention and those who wanted to justify their outrage toward the author and his subject matter. It was more so an educational experience; a walk on the wild side, if you will.
Mathew Ingram at GigaOM was torn between protecting the First Amendment and banning the book. Before Amazon's pulled The Pedophile's Guide from its store, he wrote:
"Obviously, it is incredibly difficult to support a topic like this one, but I happen to think Amazon is doing the right thing [defending the sale of the book]. Freedom from censorship is an important principle, despite the fact that it is hard to support when it involves such material."
Michael Arrington at TechCrunch sort of agreed, but not really: "We are very much in favor of free speech. But like Facebook's obsession with Holocaust denial, that doesn't mean Amazon has to condone something so clearly disgusting, and profit from it."
I refuse to take a moral stance on this subject but defend the right to do so. I will say that pedophilia is illegal and is defined by the DSM-IV as a psychiatric disturbance. I'll also say that I feel it's the inclination of the cautious to vehemently object to controversial subjects such as these lest they appear sympathetic.
The question now is whether Amazon — which has had legal problems with pedophilic text in the past — is violating the First Amendment's protection of free speech, or if it's the company's right — or even duty — to ban such material from its store. The Pedophile's Guide does violate two of Amazon's own e-book content guidelines, which prohibit the publication of "offensive material," as well as content that "may lead to the production of an illegal item or illegal activity."
Meanwhile, just to build some context, The Anarchist Cookbook, a how-to guide to making homemade bombs, among other dangerous and illegal material, is still for sale on Amazon.com. You can also purchase The Turner Diaries, a thinly-veiled novel written by a former member of the National Alliance that advocated a violent upheaval of the United States government. What exactly is the difference between The Pedophile's Guide and these books that blatantly and proudly "may lead to the production of an illegal item or illegal activity"?
Shout out in the comments.