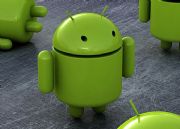 With mobile phone cameras getting better and better, more people are using their smartphones as their primary cameras. Eventually, you'll want to print the cherished family photos that you've saved on your phone. Rather than dealing with MicroSD cards and USB cables to transfer your photos to a computer, wouldn't it be nice if you could print them directly from the phone?
Apple iPhone and iPad owners may have to wait for Apple's AirPrint to launch before they can print from their devices, but Android smartphone users already have the capability thanks to a handful of apps in the Android Market. Now you can print your photos directly to your Wi-Fi enabled printer–in many cases without a PC–via your home wireless network.
(Be sure to check out these and many other great apps in PCWorld's Android App Guide.)
I looked at three such applications to test their printing prowess. I used an HTC Droid Incredible running Android 2.2 (Froyo) for my tests. Several hours (and one printer reboot) later, I had my results.
HP iPrint Photo (Free)
Lets you crop and edit photos before you print
Supports over 200 HP inkjet printers
Quick and easy to set up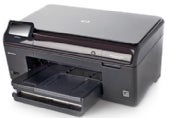 My favorite app of the bunch, HP's iPrint Photo software was the fastest to set up and the most hassle-free to use (I was printing within minutes of turning the printer on). The straightforward tools built into the app allow you to grab any photo on your phone and perform minor edits before you print. iPrint Photo supports over 200 HP printers (see the full list on HP's Website). The app is available for Windows Mobile (although apparently not yet for Windows Phone 7) and Apple iOS platforms, as well.
Polaroid PoGo App (Free)
No Wi-Fi needed
Allows you to add custom borders and frames to images
Questionable color quality on test prints
Polaroid's PoGo is the only Bluetooth printing app. You can choose whether to use a picture in your gallery or to take and frame one using your camera. The app provides a variety of frames, although most are just for fun.
A side note: Polaroid's PoGo line of printers support printing from any cell phone with Bluetooth capabilities. So even if you have an older handset rather than a smartphone, you can print your photos.
Brother iPrint & Scan (Free)
Scans images directly to your phone
Setup takes a long time
Printing from a PC might be quicker
Have a photo that you want to set as your mobile wallpaper? If you have a Brother printer, you may want to grab the company's iPrint & Scan app. Similar to Canon's app below, iPrint & Scan searches your wireless network for compatible Brother printers. You might wish to consult your user manual to make sure that your printer's wireless settings are configured properly, however; my printer's settings were not, so I spent over an hour configuring it on a wireless network. You can perform scans remotely, as well, although you will have to manually place the item you wish to scan on the scanner bed beforehand.
Other Mobile Printing Apps
Here are three other Android printing apps you might be interested in.
Canon Easy-PhotoPrint (Free)
Searches for compatible printers on your wireless network
Lets you pick multiple pictures for batch printing
Great for printing a lot of pictures at once
Canon says that its Easy-PhotoPrint app for Android gives you the ability to wirelessly print any photo on your phone or SD Card. You can choose up to 39 different photos to print at once, as well as the type of paper to use and the number of copies to print. The app will not work with Canon's entire line of wireless printers, however (see the full list of compatible printers).
CyPria (Free and Paid Versions)
Lots of printing options
Integrates with other Android applications
A must for printing more than just pictures from a phone
CyPria is a third-party printing application for wireless Epson printers. It comes in both a free edition and a paid version that sells for a little more than $5 on the Android Market. The free app lets you create and print notes and CD labels, as well as index cards and photos; the paid version can print Web pages from your phone's mobile browser, in addition to photos.
Out of all the applications I looked at, CyPria offers the most flexibility in what you can print from your phone. CyPria's Website has a full list of Epson printers that are currently compatible with the app.
Picwing Print & Mail Photos (Free App, Subscription Based)
Prints and mails photos for you
Monthly and pay-as-you-go plans available
Great if you have extended family and don't often see them
We all have at least one relative who still prefers to have a hard copy of a photo. Instead of printing and mailing out digital photos yourself, consider apps and services such as Picwing's Print & Mail Photos. You tell the service which photos to process and who the recipients are, and Picwing will print and mail the images twice a month for a small fee.
Armando Rodriguez is PCWorld's Android app specialist.