As Apple loves to remind people, there's an app for just about everything. So many mobile apps are available, however, that finding exactly what you're looking for can be difficult. If you're a brand-new Android or BlackBerry phone owner, discovering apps that work–and that you'll actually use–can be a daunting task.
The easiest way to obtain apps, of course, is to go to the native app store built right into your phone, such as the Android Market or BlackBerry App World. But a whole other universe of third-party, independent mobile app stores are out there, too. These stores sell apps across platforms and offer some unique features that you can't find in the native app stores.
Be aware that not all operating systems are created equal. Android, BlackBerry, and Symbian owners can buy apps at third-party app stores in addition to the native stores on their phones. iPhone owners, in contrast, are bound to Apple's iPhone App Store unless they have jailbroken their phones (for more, read about the pros and cons of jailbreaking).
GetJar and Handango host the entire iPhone App Store feed, but you can't actually download apps from those stores; the app pages in their stores merely link to the iPhone App Store. And if you're looking into purchasing a smartphone running the brand-new Windows Phone 7 OS, your sole source for apps is Microsoft's App Marketplace. Like Apple, Microsoft is keeping its Windows Phone 7 apps locked to its own store.
Click the thumbnail at left to view a features comparison of the third-party app stores discussed below with the native app stores of the major mobile operating systems.
GetJar
GetJar is the second-most-popular app store–right after the iPhone App Store–with over 70,000 mobile apps available, and more than 1 billion downloads to date. You can buy Android, BlackBerry, Symbian, and Windows Mobile 6.5 (but not Windows Phone 7) apps directly from the online site. Part of GetJar's appeal is that downloading apps from the online store is incredibly easy.

Just plug your phone into your computer, and the site will automatically detect what kind of phone you have; as a result, you don't run the risk of downloading an app that won't work for your handset. According to GetJar, the store supports up to 2100 smartphones and feature phones (the store supports Java apps, as well).
You don't need to be constantly connected to your computer to download an app, however: If you'd prefer to shop from your phone, you can download the GetJar app. The app is available for a huge list of Android, BlackBerry, and Symbian-based smartphones, and for a large number of feature phones. GetJar's user interface is clean and easy to navigate.
You can search for apps by category or check out some of the store's recommended apps. Of course, you don't have to take the store's word for it–user reviews can clue you in on how well a given app works in the real world, on various phone models. And user reviews at third-party app stores tend to be a bit more genuine and thoughtful than those at native app stores; that's probably due to the fact that third-party stores cater to a smaller community of dedicated app fanatics. On the other hand, you won't find nearly as many app reviews in such stores as in, say, the Android Market.
GetJar has exclusive content deals with various app developers, so sometimes new apps appear on GetJar before they surface in the native app stores. For example, the Android version of the beloved game Angry Birds (which held the number one spot in the iTunes App Store for many weeks) debuted on GetJar rather than on the Android Market. Unfortunately, the Angry Birds launch proved to be somewhat of a disaster: When the app became available, Android users flooded the store to download it, crashing the site. Let's hope that on future major launches GetJar will be prepared to handle the excess traffic.
Handango (PocketGear)
Handango has been in the app-store business for years, initially selling Symbian apps and then Windows Mobile apps. Handango now sells Android, BlackBerry, and Palm OS (though not WebOS) apps, as well. Earlier this year, Handango was purchased by PocketGear, another mobile app store. The merging of the stores put PocketGear/Handango in first place as the largest cross-platform store, with a catalog of 140,000 paid and free apps.

Numerous app stores operate under the PocketGear umbrella. Joining the main Handango.com site are a number of international versions of the store, including those for the UK, France, Germany, Italy, and other regions. Using the mobile version of Handango (m.handango.com), you can buy apps directly from your phone. PocketGear divides its stores by OS: AndroidGear, RimGear, PalmGear, SymbianGear, and so on. You can also access all platforms from the main PocketGear portal.
MobiHand

Like the other stores, MobiHand distributes across multiple platforms, including Android, BlackBerry, and Symbian phones. MobiHand also has user reviews, a mobile version of the store (for Android and BlackBerry only), and tools and promotions for new developers. MobiHand's user interface desperately needs a makeover–incredibly busy and text-heavy, its site design looks straight out of 2004.
But one feature that sets MobiHand apart from the other stores is that it sells more than just apps. You can buy accessories (such as cases, USB cables, and MicroSD cards), as well as ringtones and themes for your phone. In all, MobiHand has more than 15,000 apps and products.
Like the other stores, MobiHand works with content partners to bring exclusive deals to customers. The site also runs a deal-of-the-day feature tailored especially to your device. For example, as of this writing the deal for the Motorola Droid X was a set of ringtones.
Apps Get Social: AndSpot and SlideMe

A few Android App Market alternatives have popped up over the past year. AndSpot, still in private beta, aims to bring a social networking aspect to Android app shopping. The beta is worth signing up for even though AndSpot's selection is a bit scant. You can build communities of like-minded Android users and see what your friends are downloading, as well as rate, review, and discuss various apps. AndSpot also features editorial reviews from the AndSpot staff.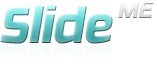 Another Android app store with an emphasis on community is SlideMe. You can tailor the store to fit your device, geographic location, and payment method. SlideMe has a mobile application called SAM that lets you download apps from the store directly to your phone. You'll also find a desktop client called SlideVille, which works on both PCs and Macs.
If you're tired of the Android App Market, BlackBerry App World, or Nokia's Ovi Store for Symbian apps, these alternative app stores are worth checking out. They require a little extra work, as in downloading an app or connecting your phone to your PC, but you might find a place that displays and sells apps and other downloadables in a way that you prefer. You may even encounter some like-minded app buyers who can tell you about new or cool apps, and who can help you avoid duds. Yes, it's app nirvana.