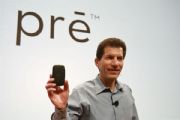 Palm Chief Executive Jon Rubinstein told the Web 2.0 Conference that his company lost some momentum after it was acquired by Hewlett-Packard in April. But Palm will get its mojo back, he says, thanks in part to a host of WebOS devices including smartphones, tablets, and devices he "can't talk about yet."
Breathing life into the mobile operating system WebOS was one of several themes a decidedly bullish Rubinstein shared with the crowd here at the Web 2.0 conference. "When the Palm came out, we were ahead of everybody," Rubinstein says, "but when you go through an acquisition you kind of get the wind knocked out of your sails for a little bit, but everyone is back to work now."
Twisty WebOS Road
Over the eight months since HP gobbled up Palm the big question has been; what will HP do with the well-liked mobile OS? Judging from Ruinstein comments, it wants to do a lot with WebOS.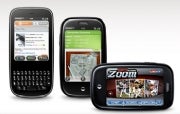 Rubinstein told the crowd that Palm's WebOS will eventually show up on many HP devices, from smartphones to tablets to printers, and on some other devices the company "can't talk about yet."
Now all that remains to be seen is how well HP blends WebOS with HP hardware.
It's clear that HP is taking the challenge seriously. HP has absorbed Palm into its Personal Systems Group, and even moved 200 HP employees over to Palm after the acquisition. And Palm still operates from its home in Sunnyvale, California, not from HP's home in Houston.
Bright Future?
Rubinstein says Palm and HP both believe consumers will soon move from using one mobile device to owning several gadgets. This could include a slate, a smartphone and a tablet. "I think we have several products that will definitely be hits," Rubinstein said. HP is betting a lot this will happen, and intends for WebOS to be the operating system for all those devices.
Rubinstein says a new version of WebOS, WebOS 2.0, will be rolling out to devices in the next few months. WebOS 2.0 will include such things as a new "stacked card" multitasking design, over the air software updates, and a new customizable universal search function called "Just Type."