Calling all amateur filmmakers and scriptwriters: still waiting for your big break? No worries, you can now get that on Amazon.
Amazon announced its newest project, Amazon Studios, on Tuesday. Amazon Studios is a new Website that filmmakers and writers can upload material in an effort to win various contests including the two most coveted Best Movie and Best Script. Amazon plans to award a combined $2.7 million in the first year of what it says will be ongoing Amazon Studios contests.
Amazon Studios says it is looking to design a movie studio for "today's world," taking the Internet age into account.
"Would you evaluate a recipe just by reading the recipe?" The introductory video asks, "Maybe, if you're a genius at food-imagining."
Filmmaker Casting Calls
Amazon Studios is basically a sounding board for amateur filmmakers and screenwriters, the idea being that a good way to judge a film's success potential is to hear the opinions of thousands. Sounds like a pretty good premise to me. Amazon plans to pick up popular and well-received films and produce them, with the help of a first-look deal with studio Warner Bros.
Crowd Sourcing a Script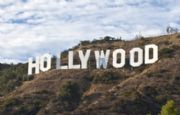 Users can upload a variety of media–including full-length budget productions, story boards, and full-length screenplays–in order to win contests and receive other users' commentary. There's also a twist, however: users are able to revise others' content without their permission (I suppose that by uploading your material, permission is granted).
Any contests or awards the final material wins will be divided based on the contributions of various users. The original writer/filmmaker will receive a minimum of 50 percent of the prize, while users who revise or otherwise edit the material will receive less.
Along with Warner Bros., Amazon Studios is bringing in other big names–current contest judges include Top Gun writer Jack Epps, The Mask writer Mike Werb, Law Abiding Citizen producer Mark Gill, and USC Film & Television Production chair Michael Taylor.
There is a catch, of course: by uploading your material to Amazon Studios, you give Amazon the exclusive right to purchase your work (and its associated rights) and develop your work for 18 months. Amazon also reserves the right to distribute your work on Amazon Studios forever–as it says on the Website, "there is no 'delete my stuff' button."
While this catch may deter established filmmakers and writers from submitting material, it is a pretty good deal for the amateur–Amazon says it will purchase work for the neat sum of $200,000 plus possible bonuses. Amazon will also be able to extend its "exclusive right to buy/develop" option for an additional 18 months for $10,000.
Well, what are you waiting for? Go upload your script or movie to Amazon Studios and get famous! And remember to thank me when you win your first Academy Award.
Follow Sarah on Twitter (@geeklil) or at sarahpurewal.wordpress.com