Many good reasons to be wary of Facebook's newly announced "Messages" service have already been pointed out on numerous occasions throughout the media. Even besides the obvious privacy concerns, other features of the new service also could prove problematic for those who choose to adopt it, as many observers have suggested.
What's been less widely noted, however, are several key concerns associated with Facebook Messages' tight integration with Microsoft's Office software suite.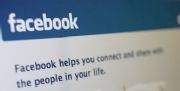 Specifically, the service will support attachments of Microsoft Word, Excel, and PowerPoint documents. While users who don't have Office installed on their computers will be able to view Facebook-delivered attachments using Office Web Apps–a bare-bones, online-only version of the software–they won't be able to download, edit or save attachments.
In other words, you have to buy into the expensive Microsoft machine to get full functionality in Facebook Messages. Anyone else see a problem with this? I hope so, because there are several.
1. So Much For Openness
It may be true that Microsoft Office is the dominant productivity suite in the marketplace today, but the fact that Facebook is effectively excluding all others is a serious blow to openness and consumer choice.
"I'm really excited about being able to make it even easier for people to use Office to access and share information across different devices, networks and platforms," wrote Takeshi Numoto, an executive in the Office group, in a blog post announcing the news.
But what about different productivity suites? Openness means allowing access regardless of the hardware or software used; why close the door to all the millions of people worldwide using OpenOffice.org, for example–or the new LibreOffice alternative?
Closed doors mean it's just not open, plain and simple–despite Mark Zuckerberg's own purported interest in openness. So soon after the discovery of Microsoft's FUD-filled video targeting potential adopters of OpenOffice, it's truly sad to see that the monolith was able to wrestle this advantage on the world's largest social network.
2. So Much For Interoperability
Microsoft Office is great for interoperability with other people using Microsoft Office. Again, though, what about all the millions of people using OpenOffice.org, LibreOffice, or any of the other key alternatives today or in the future?
The Open Document Format was designed specifically to allow long-term interoperability regardless of the particular software used, and that's the format used by open contenders like OpenOffice. Microsoft, however, has fought it tooth and nail, eventually pushing through its own, competing "Office Open XML" standard as an alternative.
Microsoft is like the opposite of open standards and interoperability, and yet that's what Facebook went with. Sorry, Facebook users, if you were hoping to be able to exchange documents with people using something else.
3. So Much For Choice
The bottom line is that both openness and interoperability are key ingredients of consumer choice, which is undeniably a good thing for the market.
Just as Apple tries to "protect"–and, more significantly, lock–consumers in its enchanted walled garden, so Facebook has now partnered with Microsoft to create a joint, locked-in walled garden of their own. Don't use the software we tell you to? Well that's too bad–no full functionality for you, then.
With its Office integration, Facebook may well be positioning Messages for business use. But if your business values openness, interoperability or choice, you'd do well to avoid it.
Follow Katherine Noyes on Twitter: @Noyesk.