This morning I'm catching up with a couple of Sony PlayStation-related items that slipped through the cracks yesterday.
First, with all the excitement about Hulu Plus getting a price cut and headed to Roku, I neglected to report that VUDU, the Walmart-owned streaming movie service, is coming to the PlayStation 3 on November 23. At launch this will be a pretty direct port of the existing VUDU interface but December will see an update that refreshes the UI and (on the PS3) adds Move support. That might seem silly if you don't have a Move, but that thing actually works pretty nicely to control the PS3's XMB interface. I'm sure it'll be just as slick in the VUDU interface.
It seems like just yesterday that VUDU was an overpriced ($1,000 and you still had to pay for content) piece of hardware that facilitated streaming movies by caching parts of them on an internal hard drive. Technology and bandwidth caught up with the idea, and now VUDU is a service that runs on existing hardware (it's on, or soon will be on, the Boxee Box, too). It'll be interesting to see if this new partnership has any impact on the way the PS3 is marketed in Walmart stores. For more on this deal you can read the Playstation blog. For more about Vudu 2.0 (as they're calling the updated interface) check out the VUDU blog entry.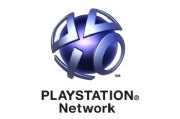 Of course the PlayStation Network (PSN) will also sell or rent you movies, but you have to download them and frankly the speed of the PSN leaves something to be desired. I can see where choosing a streaming service could offer a better experience, assuming VUDU's quality of service is good. I'll have to test it once it becomes available. As much as I enjoy my Roku Streaming Player, the PS3 is really starting to challenge it, with Netflix, Hulu Plus, MLB.com, NHL Gamecenter and now VUDU. Next target for Sony ought to be Amazon Video-on-Demand.
Anyway, the other item I wanted to talk about was another PlayStation Portable 2 leak! This time with pictures that are reported to be of an early devkit version of the hardware. VG247 broke the story. If this is legit, the new device seems to address a lot of the issues people had with the original PSP. There are two analog sticks and… well let's face it, that was the single biggest issue most gamers had with the PSP hardware at launch (and still today). The single analog 'nub' and the wacky UMD media, which also seems to be gone in the leaked device. There's also the trackpad on the back of the unit that has been long rumored and an "HD screen" (though exactly that that means isn't clear).
The rumor says the device is very powerful and has twice the RAM of an Xbox 360. Again, this is all pretty vague at this point. We're supposed to be looking at a late 2011 release date, which means we'd hear something official at GDC in March or maybe at E3 in June.
I like the PSP but I have to say, the era of dedicated handheld gaming devices may be behind us. Nintendo might do OK with the 3DS just because of the 3D hook, but I just think most gamers are using their smartphones or iPod Touches for gaming on the go these days. This PSP2 prototype seems to be a completely different beast than the PSP Phone that's also been rumored (and which might have a better chance of success if people are willing to switch handsets to it). Unless the PSP2 has its own hook that we don't know about yet, I think Sony is going to have trouble building an install base. I'd love to be proven wrong, though.
Peter Smith writes about personal technology for ITworld. Follow him on Twitter @pasmith .