If you're thinking about getting a Samsung Galaxy Tab one-panel slate this holiday season, Black Friday (November 26) may be the perfect time to get it on the cheap. Sprint and Verizon are offering $50 discounts on the tablet device at several national retailers, according to company statements and leaked Black Friday circulars.
Samsung's Galaxy Tab is being hailed as the first credible competitor to the iPad. The device features a 7-inch (diagonal screen) with 1024-by-600 pixel resolution, 3.2 megapixel rear-facing camera, 1.3 megapixel front-facing camera for video chat, 1 GHz processor, and 2GB on-board memory with an SD card slot that supports up to 32GB for a total of 34GB. The device is running Android OS 2.2 (Froyo) and is Adobe Flash-compatible.
A $50 price drop may not be as steep a cut as the reported $100 price drop for the $399 iPad at TJ Maxx. But, hey, a deal's still a deal, right? Here's where you can get a Black Friday deal on the Android-based Galaxy Tab.
RadioShack
RadioShack announced Thursday that it will sell Sprint's version of the Samsung Galaxy Tab for $349 instant savings (that means no mail-in rebate) plus a two-year data plan.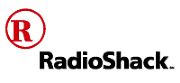 You can take advantage of RadioShack's Black Friday pricing starts November 21 at RadioShack.com or your local RadioShack store.
Radio Shack hours are typically 10 a.m. to 7p.m., but the electronics retailer will also be open from 9 a.m. to 9 p.m. the day before Thanksgiving on Wednesday, November 24. On Black Friday (or "Shack Friday" as Radio Shack is calling it) most RadioShack locations will be open at 5:30 a.m. so you can get your shopping done early.
Office Max
BFads.net has a clipping that is supposedly from Office Max's Black Friday flyer showing the same $350 Galaxy Tab deal from Sprint. It's not clear if this is a mail-in rebate or instant discount of

fer. Office Max doesn't appear to have the Galaxy Tab in its inventory online, so don't count on this deal just yet. But Office Max customers should keep their eye on OfficeMax.com just in case.
Best Buy
Many Black Friday sites have been circulating what is supposedly Best Buy's Black Friday doorbusters special flyer for some time. Just like Radio Shack, Best Buy will purportedly be offering the same deal as Radio Shack: a $350 Samsung Galaxy Tab from Sprint. But the big box retailer may also be cutting Verizon's contract-free Galaxy Tab down to $550 from $600, another $50 price cut. It's not clear if Best Buy's deals are mail-in rebates, and purchases are limited to four devices per customers, accor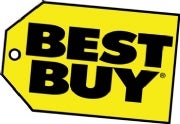 ding to the ad. The scanned Best Buy flyer on BlackFriday.info says doors will open at 5 a.m.
While this flyer looks legitimate, it's important to note that Best Buy has yet to confirm these deals. So keep your eye out for the Best Buy's Black Friday circular hitting your doorstep in the next few days. If you want to get a sneak peek at the flyer before anyone else, sign up for Best Buy's Black Friday circular event on Facebook.
Although critical opinion is mixed on the Galaxy Tab, Samsung is bullish about the device's prospects. The electronics manufacturer recently said it hopes to sell one million Galaxy Tab devices worldwide by the end of 2010. The device first went on sale in the U.S. the week of November 10.
Connect with Ian Paul (@ianpaul) and Today@PCWorld on Twitter for the latest tech news and analysis.