Nokia has been boasting its new Ovi Store is a huge success. Launched last year in a bizarre staggered release that saw the U.S. served after practically everywhere else worldwide, Ovi Store is Nokia's answer to Apple's App Store and similar efforts from Google Android and RIM BlackBerry.
According to Nokia's figures, the Ovi Store software is downloaded three million times every day, up from two million in September. That projects out to one billion downloads per year. To provide some perspective, 1.3 billion people worldwide use some sort of Nokia device, although not all of them can run Ovi Store, which is limited to Nokia phones introduced over the last few years (such as Nokia S40 and S60 devices).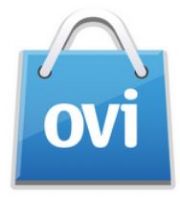 However, the primary metric Nokia wants us to know about is the number of downloads of its Qt toolkit software, by which software can be created for the newest Nokia phones, such as the Nokia N8, C7, C6- 01 and the E7. This has been snapped-up 1.5 million times in total.
All these figures are provided in a carefully crafted press release, and we're not given numbers showing how many apps are downloaded, nor how many people are actually paying for them.
However, none of this really matters, because Ovi Store sucks. Big time. It's a classic example of a technology company playing catch-up and then falling short.
I've watched Ovi Store go through various permutations over the last year or so. At one point it seemed like a new version was released every week; whenever I fired up the software, it would refuse to continue without an update. It's a work in progress, although it seems to have stabilized recently.
Ovi Store's problems are numerous. The biggest fault is that it acts like an app manager but isn't one. It has no idea of the software already installed on my phone, for example, so it often prompts me to install something I've already got. It has no comprehension of software version numbers either, so can't be used for updating existing software. Occasionally it even forgets which applications it's installed itself, leaving me attempting to install the same application twice. Nokia phones contain a simple Application Manager tool to deal with software removal, but it's not unreasonable to expect that functionality to be integrated with Ovi Store.
Next up is the poor user commenting and reviewing system, which most of us use to discover if apps are any good. All comments in all languages are mixed together. I have to scroll through comments in Arabic, or German, or Russian, or whatever, before I find something in English. And even then the chances are that the comment will be sub-YouTube standard: childish, ridiculous, or just plain nonsense. Usage of the Caps Lock key isn't unusual. There appears to be no moderation of comments, giving the impression that Nokia simply doesn't care.
Ovi Store is far from comprehensive. There are thousands more apps available for Nokia phones than you'll find listed in the Ovi Store. In fact, the Ovi Store showcases a really small fraction. It's bizarre that Nokia fails to leverage the huge library of Java phone apps that have been around for years. Nokia phones have always had a healthy third-party app ecosystem, which by far predates any kind of app store from its competitors, but there's no hint of that in Ovi Store.
Nokia might argue that the Java apps can't be added to the Ovi Store because they're potentially insecure, but there are tools out there to test for this kind of thing. Again, I'm left feeling that Nokia don't want to make the investment necessary to make the app store a success.
These are not the happiest of times for Nokia, and it's banking on tools like the Ovi Store to turn around its fortunes. The sad fact is that the store doesn't do much else apart from shout "Me too!" alongside Apple and Android app stores.
To be fair, it's integrated into the broader Ovi service, and what's on offer there is quite innovative–there's a mapping service, for example, and an e-mail service that Nokia claims provides messaging for people in parts of the world that lack computing infrastructure. Ovi even features something called Life Tools, which provide a "collection of health, education and agricultural information services" for remote areas of China, India, Indonesia and Nigeria.
While admirable, none of this helps Nokia here in the western world, where competition is fierce and functions like app stores are what makes or breaks a buying decision. As mentioned, I'm in the market for a new cell phone, and the Ovi Store is just one more reason why I'm going to turn my back on Nokia. I suspect I'm not alone. I'm sorry, Nokia. I really am.
Keir Thomas has been writing about computing since the last century, and more recently has written several best-selling books. You can learn more about him at http://keirthomas.com.