Get ready for cell phone service from the cable guy.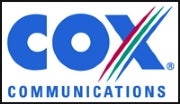 Cox Communications announced today that it's getting into the wireless business, and not just some halfhearted effort to rival AT&T and Verizon. The cable company is offering smartphones, feature phones, and basic phones with service plans that may actually be cheaper than any of the major carriers' plans. Here's everything you need to know about Cox's so-called "Unbelievably Fair Wireless."
Who can get Cox Wireless?
Right now, it's only available to customers in Hampton Roads, Virginia; Omaha, Nebraska; and Orange County, California. Service will expand, but only to other markets where Cox already operates, according to Bloomberg.
But does Cox Wireless cover the whole country?
Yes, if you sign up with Cox in Omaha, you'll be able to use the phone nationwide. Of course, there are dead zones. Here's the coverage map.
What about speeds? 4G, 3G or slower?
Bloomberg says Cox is using Sprint's 3G network for now. The latest PC World wireless speed test showed average download speeds of 795 kbps, and 396 kbps average uploads for Sprint. Cox plans to build its own network, but whether it'll be next-generation wireless is unclear.
Will Cox sell smartphones?
There's a lot of Android love in Cox's smartphone line-up, but no super high-end handsets like the Droid X or Evo 4G. Among the offerings are HTC's Desire, Hero (Droid Eris on Verizon), and Wildfire and Motorola's Milestone (the original Verizon Droid). I can't find any information on how much the phones will cost.
How much do the plans cost?
The basic cost isn't drastically different from other carriers, starting at $40 per month for a 450-minute individual plan and $70 per month for an 800-minute family plan with two lines. Unlimited messaging costs $20 per month for individuals and $30 per month for families. Data costs $15 per month for some devices and $30 per month for "advanced devices." There's also a $30 unlimited text and data plan for individuals. For all the nitty gritty options, see this PDF.
Why bother with Cox instead of a major carrier, then?
Cox will use two lures to hook customers. The first is a so-called MoneyBack Minutes program that pays you back for unused calling time, up to $20 per month. Cox may also offer a "quadruple play" bundle that includes cable, home Internet, home phone and wireless service at a discount, but it's not clear what the savings will be.
Any ways to save minutes?
In addition to the usual nights (starting at 9 p.m.) and weekends, mobile-to-mobile calls are free, as are mobile calls to Cox home phone customers.
What do you think of all this?
Glad I asked myself. Telcos like Verizon and AT&T have been stepping on cable's turf with their own home television, Internet and phone services, so now Cox is fighting back. If Cox expands to enough markets and builds its own network, as intended, it'll become a credible threat to wireless carriers, and the competition will hopefully benefit customers. The voice minute buy-back idea, at least, deserves to be replicated.